So, the other day, someone on Twitter informed me that all Republic states had done away with paper ballots and that no states do hand-counting.
Last I looked Alaska was a Republican-leaning state and I fill out a paper ballot and feed it into a scanner. I've seen what comes out at the other end – a scanned copy of my ballot. I've seen the poll workers hand-count the ballots to assure they match the reading on the scanner before forwarding a report that verifies that the hand-count matches the scanner count. Then the paper ballots are forwarded in a locked box with guards to the Division of Elections.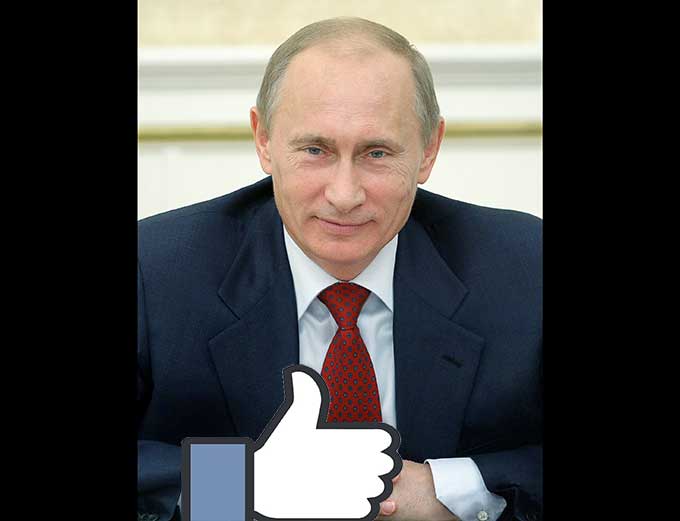 So I went out and checked and 37 states have maintained paper ballots, some with optical scanners, others with a paper ballot that prints out after you use the digital machine, and most states that use electronic methods still have some form of paper trail attached.
Amid all of these ridiculous claims was someone up in arms because "Russia used Facebook to influence the election."
So what?
I used Facebook to influence the election too. I posted on my social media accounts that I thought folks should vote for Gary Johnson rather than the Donald or She-Who-Would-Be-Queen. I offered reasoned arguments that you were free to accept or reject. I pointed out fallacies that you could believe or disbelieve. I posted scathing memes.
Oh, but wait, I'm an American citizen, so it's okay for me to influence an election, because we all know nobody takes an American citizen seriously, right. But Russia … Russia … oh, my god, Russian agents expressed an opinion and some people might actually have been influenced by finding out that Hillary Clinton thinks the American people are idiots. The horror! And, of course, nobody can exercise their common sense and decide that they disagree with ads posted by Russians because … well, it's Russia and we all know they have mind-control powers. The horror!
We have been subjected to 10 months of propaganda about Trump/Putin election interference without a scrap of actual evidence being produced. It is past time to ask an unasked question: If there were evidence, what is the big deal? All sorts of interest groups try to influence election outcomes including foreign governments. Why is it OK for Israel to influence US elections but not for Russia to do it? I seem to remember Angela Merkel saying something about how she wanted the US election to turn out. Why is it okay for her to do that, but not Vladimir Putin? Why do you think the armament industry, the energy industry, agribusiness, Wall Street and the banks, pharmaceutical companies, what's left of the Moral Majority, George Soros, etc., supply huge sum of money to finance election campaigns if their intent is not to influence the election? Why do editorial boards write editorials endorsing one candidate and damning another if they are not influencing the election?
What is the difference between influencing the election and influencing the government? Washington is full of lobbyists of all descriptions, including lobbyists for foreign governments, working round the clock to influence the US government. Actual citizens' opinions are the least represented in the government because we haven't got any lobbyists working for us.
The orchestrated hysteria over "Russian influence" is even more absurd considering the reason Russia allegedly interfered in the election. Russia favored Trump because he was the "peace" candidate who promised to reduce the high tensions with Russia created by the Obama regime and neocon nazis like Hillary Clinton, Susan Rice, and Samantha Power. What's wrong with Russia preferring a peace candidate over a war candidate? The American people themselves preferred the peace candidate.
Those who don't agree with the electorate are the warmongers—the military/security complex and the neocons. These are democracy's enemies who are trying to overturn the choice of the American people by keeping back information we had a right to know. It is not Russia that disrespects the choice of the American people. Russia is not in our streets throwing rocks through shop windows, burning cars and beating up people who voted for the constitutionally-elected President. Russia is busy dealing with its own issues while the utterly corrupt Democratic National Committee with its divisive identity politics, the military/security complex, and the left-leaning media undermine US democracy.
Whoever is producing the propaganda that these people believe about the election process should probably be looked at as someone trying to influence future election results because it is far easier to hack a nation-wide popular election than it is to corrupt 51 state-wide popular votes conducted by a myriad of election apparatuses.
The important question is who is it that is trying so hard to convince Americans that Russian influence somehow prevailed over our collective commonsense? It would appear that at the most, they released information that allowed us more information upon which to derive our opinions. Are we now saying that an uninformed vote is better than an informed one?