I'm posting a little late on this because I am loath to step on Writing Wednesday, but for heaven sakes, this deserves some attention.
I'm not surprised this happened. It's been coming ever since the first American leftist with Trump Obsessive Disorder throw a rock through a window because their feelings are more important than the Constititutional election process.
https://www.washingtonpost.com/local/public-safety/multiple-people-injured-after-shooting-in-alexandria/2017/06/14/0289c768-50f6-11e7-be25-3a519335381c_story.html?utm_term=.a4cdab0782a2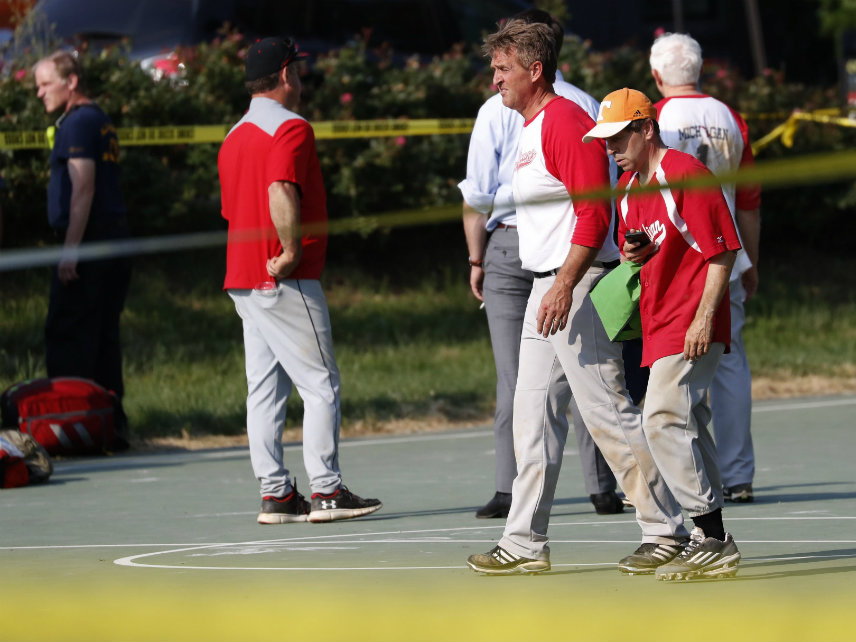 All you Democrats out there need to stand up and denounce violence. Stop being so freaked out and start acting like sane people again.
And Republicans and independents, including Trump voters, need to recognize that while this was caused by over the top rhetoric coming from the left, the principled Democrats who denounce all the election-related violence are not the ones personally responsible for what is happening.
During the build up to the Civil War, a southern Senator warned that whichever side fired the first shot would lose the war because they'd know they weren't on the high moral ground and the other side would feel justified in their aggression going forward. Although the South lost the first Civil War for a lot of reasons, they were pushed into firing the first shots and the North whipped Ft. Sumter at every opportunity.
So far we're in a "cold" civil war not between easily definable regions, but between the urban dwellers who think they are so smart that they and only they should have a say in national politics and the rural dwellers who are tired of living in Panem and took an opportunity to do something about it. It's been a long time coming. So long as the leftists were breaking their own windows and nobody was seriously hurt, we could not call it a war, but now ….
Yeah …..
Anger about his own colleagues being attacked was evident in the words of Rep. Steve King (R-Iowa), who, suit in tie, stopped by the crime scene to pray, was viscerally angry about his own colleagues being attacked.

"America has been divided," he said, "and the center of America is disappearing, and the violence is appearing in the streets, and it's coming from the left." King did indicate it was impossible to separate the hyperpartisan climate in Washington — especially people protesting President Trump — with Republican members of Congress being gunned down at a baseball scrimmage.

"The divisions within the country, people that can't accept the results of the election that are determined to try to take this country down, take this organization down," King said. "This city was filled up with demonstrations the day after the inauguration, where you couldn't drive down the streets."
So blood has been spilled now. Thankfully nobody died. Is the left now ready to stop pushing the country in this direction.