This week's blog hop asks the question "Which do I prefer – quantity or quality … and why?"
It's the "why" that made this topic resonate for me.
First, do you like to read? You should check out the books of PJ MacLayne and also see what she has to say on this topic on her blog Mountain Musings.
If you would like the join this blog hop, please follow the links —
Code for Hosting:

//static.inlinkz.com/cs2.js?v=116

Code for Link:

get the InLinkz code

It's sort of par-for-the-course for most people to say they prefer quality over quantity because the first choice makes you sound like you're a person of refined tastes and the second one makes you sound like a pig. So it should come as no surprise that I prefer quality over quantity….
Except … that's not entirely true.
There's a great bistro here in Fairbanks – Lavelles — that sells excellent food for a gourmet price, which is why we don't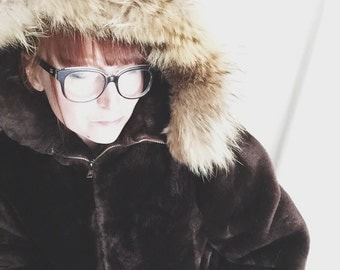 eat there very often. We only eat out for special occasions and there are other fine restaurants in town, so it's probably been three years since we've been. The last time we went, the menu was very nouvelle cuisine. It looked lovely, but there wasn't much on the plate. The food tasted wonderful, but at two bites a portion it was pretty hard to savor the flavors. They were gone before you could decide what you liked about them. We ordered dessert for the calories and ended up making a late night snack at home.
So sometimes quality must be of a certain quantity to satisfy. On the other hand, I live not far from an all-you-can-eat buffet and I've eaten there once about five years ago because of a group decision.
Growing up in Alaska, I adapted to the 2000-mile supply chain that meant six-weeks of waiting for whatever you ordered from a catalog. My parents were not wealthy and the house we lived in wasn't huge. There were no walk-in closets or extra stall in the garage (we didn't have a garage). My parents spent their money wisely and quality was always the target. Thus, I still have my winter boots from high school and they are still in good enough shape to wear. For many years, they were hopeless out of fashion, but they're back "in" now. I still have one of my winter coats from high school (the other one had an unfortunate encounter with a Labrador puppy/ think feathers everywhere). I still cherish my mother's mouton parka, which is older than I am and somewhat like carrying a dead body around on your back, but it's really warm and so well made that it will passed on to my daughter.
When you grew up with limited space and waiting a month and a half for a shipment to arrive, you carry that into adulthood. Fairbanks is no longer retail isolated. Thanks to FedEx, we can have anything we want delivered in three days. But mostly, I don't want. We have a large enough home for more than what we have, but I'd rather have a couch that will last 30 years than three couches that will last five.
The one area where I really break this rule (and drive my husband slightly loopy) is books. I love books and I want to own them, so I can take my time reading them and maybe reread them in the future. But I see no reason to drop $25 for one hardback when I can spend $5 each for five paperbacks (this also drives Brad loopy because he's much more interested in the decorative quality of a book than its quantity).