Either consciously or subconsciously, many of us prefer to take the easy way out. Instead of working to bless God and others, we choose a selfish prison of our own making. Instead of giving God the worship that He alone deserves, we worship ourselves. Instead of serving others, we seek our own good. When this takes place there is community jeopardy.
Live to Glorify God
In the section we're studying today, 1 Corinthians 10:14-11:1, Paul concluded a three-chapter discussion on the freedom that God has given Christians. The passage falls into two major sections. In 1 Corinthians 10:14-22 there is a stern warning and in 1 Corinthians 10:23-11:1 there is emphathic counsel on how to use our freedom to God's glory, for the good of other people. Paul understood that true freedom is putting God and others first.
FLEE IDOLATRY
So then, my dear friends, flee from idolatry. 1 Corinthians 10:14
Remember that this section follows after a discussion of temptation. We should be careful to remember that the Bible was not written as a series of chapters and verses, but, in the case of 1 Corinthians, a letter from a man who knew his audience well. When Paul followed up his discussion of temptation with the command to "Free Idolatry" it's not a suggestion. Idolatry is sin because God is the only true God, and He is a jealous lover Who will not share our affections with anyone or anything else. God is still the God Who told the Israelites to have no other gods before Him. Thus, Paul began with a straightforward command: "Therefore, my beloved, flee from idolatry." The word "therefore" concludes the previous discussion in 1 Corinthians 8:1-10:13 and moves toward a conclusion. Notice Paul called his readers "my beloved," even though they are practicing idolatry? We don't usually feel loving toward students who vex us, but Paul loved the saints of Corinth (see 1 Corinthians 1:2). Thus, he wanted to remind his readers how precious they were to him even when he spoke harshly to them.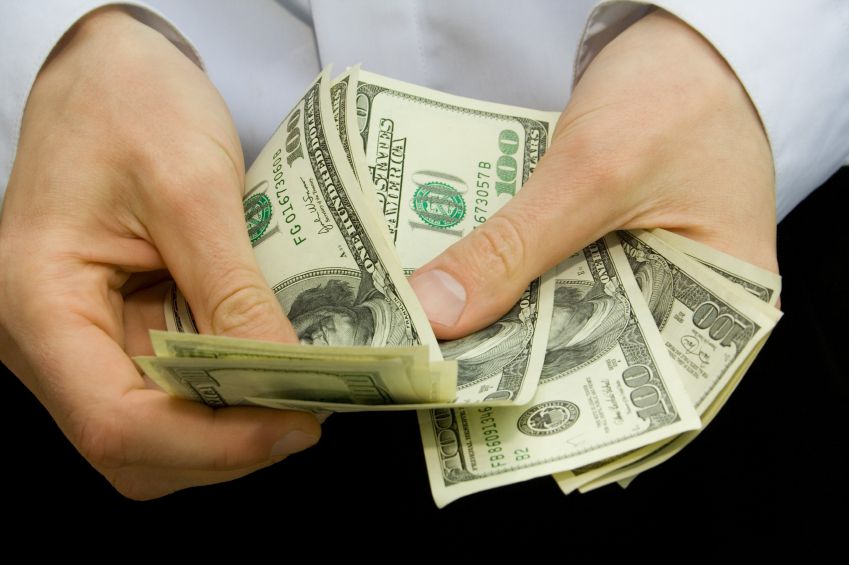 Our pastor recently said he feels a shred of guilt whenever he preaches on particularly challenging portions of God's word. His flesh is weak and sinful just like ours, so he wants to cut people slack and be gracious. Even pastors want to be liked and to make people feel good about themselves. Whatever we might prefer, the Bible doesn't spin things like we do.
Soft preaching produces hard people and hard preaching produces soft people." I like this! Therefore, the most loving thing that I can do is to affirm you in Christ, yet, drill us all between the eyes when necessary. (Pastor Mark Driscoll of Mars Hll Church, Ballard, WA)
The command in 1 Corinthians 10:14 is to "flee" idolatry (see also 1 Corinthians 10:7). "Idolatry" in the Old Testament was the image and worship of pagan gods. We're still idolaters in the 21st century,  but we're just more sophisticated idolaters. Our idols appear more innocent since they are people, possessions, work, and leisure. If anyone or anything besides God gets our best thoughts, feelings, and energy we're idolaters.
Identifying Idolatry:
Do you know sports or the entertainment industry better than your Bible? That information will mean nothing in eternity.
Do you spend more time at your hobbies than you do serving Christ? You will have to answer for why Christ and His church meant so little to you during your brief sojourn on earth.
Do you spend more time surfing the web than you do with people? (Whoa, I am personally guilty here!). You will have neglected eternal souls that you could have impacted.
Are you so driven to succeed in your job that you don't have time to stop and pray? You will never be satisfied.
Are you bent on making just a little more money for yourself and your family? We all need money to live, but if you make money your god, it will plague you like the devil.
I am speaking to thoughtful people. Consider what I say.  1 Corinthians 10:15
Paul was an apostle of Christ, yet he admonished these sinning saints to judge his words for themselves (see also 1 Corinthians 14:39-40). If this was true 2,000 years ago in Corinth, this is certainly true for us today. God has called you and me to study the Scriptures for ourselves. He expects that we will be wise and discerning because the Holy Spirit lives inside of those who have trusted in Christ.
Paul asked seven rhetorical questions, inviting the Corinthians to carefully consider his words.
Is not the cup of blessing that we bless a sharing in the blood of Christ? Is not the bread that we break a sharing in the body of Christ? Because there is one bread, we who are many are one body, for we all share the one bread. Look at the people of Israel. Are not those who eat the sacrifices partners in the altar? 1 Corinthians 10:16-18
First, Paul used the Lord's Supper and Israel's sacrificial meals as an analogy to demonstrate that God's people have always had one God. He used this to warn the Israelites against idolatry, informing them and us that any kind of idolatrous involvement contradicts our identity in Jesus Christ. The communion table is a symbol of our relationship with Jesus Christ, Who is the very source of our spiritual life and our unity as brothers and sisters in His body. When we partake together of the elements at the communion table, it involves a sharing (koinonia) with the Lord Jesus and also with our brothers and sisters in the body of Christ. Similarly, as ancient Israel worshipped with sacrificial meals in the temple in Jerusalem (Deuteronomy 14:22-27), they communed with the Lord through the forgiveness associated with those animal sacrifices. Both believing Jews under the old covenant and followers of Jesus Christ under the new covenant are defined in terms of spiritual identity by what they eat together. Those meals aren't just religious rituals…they are a picture of their relationship with the Lord of the universe. Symbolically, when we come to the Lord's table, we are saying Jesus is our source of life and strength. This sacred meal defines who we are in Jesus Christ – dead to sin by the power of His resurrection.
Am I saying that idols or food sacrificed to them amount to anything? No, I mean that what the pagans sacrifice is to demons and not to God. I do not want you to be partners with demons. You cannot drink the cup of the Lord and the cup of demons. You cannot take part in the table of the Lord and the table of demons. 1 Corinthians 19-21
Idolatry conflicts with our identity in Christ and so incurs the wrath of God. No Christian can participate in demon activity with impunity. Christianity cannot be a mere religious hobby to us. No Christian can dip his flag or lower his colors by accommodating what he believes to another religion. We cannot inject other religious beliefs into that relationship. Compromise of truth and credence to other religions always weakens our faith. If we compromise truth to "get along with the world", we might want to ask ourselves if we're even saved. I'm not saying you're not saved. I'm saying you should examine your cozy relationship with the world and ask yourself "Does this actually align with what God has required?" and if it doesn't, to get right with God even if that makes you out of kilter with the world. Remember that we follow a Savior that the world crucified. Being out of kilter with it doesn't look so bad when you view it from that perspective.
Or are we trying to provoke the Lord to jealousy? Are we really stronger than he is? 1 Corinthians 10:22
In the Old Testament, marriage was often used as a metaphor to describe the Israelites' relationship with the Lord in the context of their flirting with idols. Idolatry was equivalent to the Israelites' prostituting themselves to another, foreign lover, and as a result the Lord became jealous. This is to be expected. If your spouse said he or she had another love interest, you would see red and pour out your wrath. Similarly, any form of idolatrous involvement provokes the jealousy of God. All through the Old Testament, God identifies Himself as a "jealous God." His jealousy is not like ours. It's totally consistent with His character. It's also completely committed to what's best for us. God's jealousy comes from His loving ownership of us. He loves us too much for us to get away with whatever rebellion or idolatry we're pursuing. He will intervene; He will crash into our life and it will be painful. He will do whatever it takes to get our attention, because the answer to the question is, we are not stronger than He is. No matter what the rebellion is or how entrenched it is, He is more powerful!
Do you think this lesson was intolerant? You're right and I will not apologize for that. God requires us to be zealous for Him. You and I should be righteously zealous for God's name and reputation. We should be zealous for God's people—both those who are already His and those who are not yet in the family. When Paul was preparing to establish the church at Corinth, God gave him a very encouraging word: "I have many people in this city" (Acts 18:10). Well, there weren't any Christians there yet. What God meant is that there were many who were destined to become Christians, but they needed to be evangelized. Do we have a passion for souls? Do we have a passion for making disciples? Do we have a zeal for serving God's people? True freedom is putting God and others first.
Then, too, you and I should be zealous for God's house, which in the New Testament is His church … not the building, but the congregation. Do you remember what Jesus said, "Zeal for Your house will consume me?" (John 2:17; Psalms 69:9) How do you rate in this area? In every church there are those whose zeal has waned and even evaporated. For many American Christians it might well be said, "Zeal for my job has consumed me," or "Zeal for sports has consumed me," or "Zeal for my family has consumed me," rather than zeal for God's house. May we focus our zeal on that which will last for eternity, when the rest of these things are burnt up on Judgment Day. True freedom is putting God and others first.