Sunrise (whose blog nickname has been Goldeneyes) passed into the realm of "wild and free forever" yesterday about noon.
At 14, it was not unexpected. She'd had a cancerous tumor removed in February and we knew it could come back. But she wasn't bowing to age. She still jumped over the back of the couch and was always ready to go for a ride. She could still run pretty fast and swim like the water dog she was. Her molten gold eyes were always smiling and she absolutely loved her people dearly.
In earlier years she had tried to catch a beaver — and almost had it landed when her companion dog, the black-hearted pirate Friday, let go. And this after she taught her elder how to swim. Disgraceful! She enjoyed catch-and-release — the neighbors' chickens would get out, she'd catch them and bring them to us uninjured. She never quite understood why we took them back. She wasn't afraid of heights like most dogs so she would cross a log bridge rather than swim a swift current. She was at once very smart and a total goof, domesticated by the belly rub. She was the only Lab I've ever met who would be trusted with a full bag of dog food. She'd eat just what she needed to not starve to death and leave the rest for later. She once ate mushrooms while we were on a camping trip and freaked out in the tent (thought Brad was an ogre, we think). Once released, she ran off down the trail and attacked the Davidson Ditch, a metal aquaduct. I'm thinking she thought it was a giant metal snake. She wasn't particularly brave – kind of scared of the woods and if someone was yelling around her, she'd hide, but she'd do things that you could tell terrified her just because she wanted to be with us. Back when she was still a young puppy and hadn't convinced Brad to like her yet, she stole his shoes once — picked them up from the Arctic entry way and carried them to her favorite cozy spot, put them side by side, but didn't chew them up. He thought he was losing his mind until he found them. They were friends after that. She was extremely empathetic, could sense our emotions, and was always ready to listen and love us. She was a great companion, a loving friend, a tireless hiker, a sweet soul and she went out on her own terms.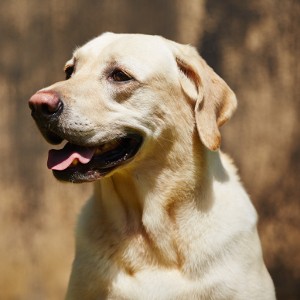 Tuesday night, she seemed tired and she declined going "wild and free" – a holiday evening tradition when she was allowed to race the streets in pure abandon. This is what comes from a Lab being raised by a husky – a water dog who enjoys running. She spent the night watching us sleep. Every time I opened my eyes, she was there with a loving grin on her face. In the morning, when I let her go out to pee, she had trouble coming up the stairs, like it exhausted her. But she was still smiling. We agreed she probably needed to go to the vet today, that the cancer was probably back and she was in pain. We were torn on whether to euthanize her or get her pain meds so she'd enjoy her last few days. Brad went by the bedroom around 11:30 and told her "you're going to get to go wild-and-free forever soon." A half hour later, we found her on her bed, on her side, eyes open with one ear furled under her as if she'd sprang to her feet planning to go wild-and-free and simply fell over dead.
That's a great way to go for a fine athlete who loved to run and it even seems that she was smiling as she did it. And it being Independence Day — well, what a great day to enter the realm of "wild-and-free-forever."
We're going to miss her, but we know she's somewhere pleasant, maybe hanging out with our other dogs Cana and Friday or the cat Angel that she loved dearly but could never convince to be friends. It would be wonderful if the mini-lion would now lay down with the Labrador.
Where ever it is, I'm sure there's water for her and Cana (a water Lab) to enjoy and for Friday (a husky) to complain about. And I'm sure she's smiling because that is who Sunrise is and will always be.