The last Western Union telegram was sent 11 years ago. Why? Because technology outstripped its usefulness a long time ago. But the FCC recently decided to end burdensome regulations that stifled telegraph technology. As Reuters reported:
AT&T Inc, originally known as the American Telephone and Telegraph Company, in 2013 lamented the FCC's failure to formally stop enforcing some telegraph rules.

'Regulations have a tendency to persist long after they outlived any usefulness and it takes real focus and effort to ultimately remove them from the books even when everyone agrees that it is the common sense thing to do,' the company said."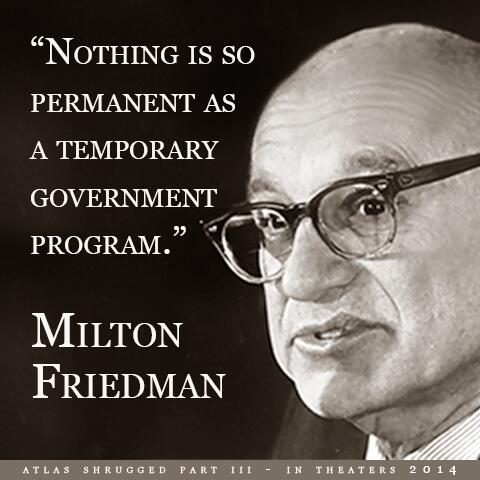 Regulations are far easier to create than they are to dismantle, yet there has been an undeniable trend of repealing these types of regulations lately. We haven't seen anything like it since the Reagan administration. Who is responsible for this housecleaning? None other than President Donald Trump.
Ronald Reagan left many legacies during his duration in the White House. I could grumble out his contribution to the War on Drugs, but I'm going to focus on his deregulatory accomplishments.  During the Reagan administration, both the Federal Register and federal regulations decreased by more than one-third. That's a pretty impressive record, considering most presidents increase regulation, but Donald Trump has already shattered that record.
Yes, he's been in office less than a year and has already accomplished more on this front than Reagan did in eight years. Upon taking office, Donald Trump signed an executive order telling federal agencies that they must cut two existing regulations for each new regulation proposed. Contained within this executive order was the demand that each federal agency create a task force with the explicit purpose of finding regulations worth slashing. This act was intended to help the newly sworn-in president reach his promise of cutting 70% of all federal regulations.
Regulatory cuts are typical GOP rhetoric, but the left immediately set about to fight this executive order. A coalition of left-leaning organizations even joined together in February to sue Trump on the grounds that his executive order would potentially "block or force the repeal of regulations needed to protect health, safety, and the environment, across a broad range of topics – from automobile safety, to occupational health, to air pollution, to endangered species."
Trump doesn't scare easily. He's an old hand at lawsuits. He's continued forward with his objective.
The score speaks for itself. During the same point of time of their respective presidencies, Obama's regulatory tally was at 1,737 while Trump's is 1,241. And while Reagan's own regulatory cuts were admirable, they still don't compare with Trump's if you judge them by the same time frame.
Earlier this October, Trump announced his plans to further cut taxes along with red tape that negatively impacts both businesses and consumers. According to CEI, the current level of federal regulatory burdens have amounted to nearly $2 trillion. Business owners pay the initial costs, but regulatory burden inevitably trickles down to the consumer. When overhead costs are raised on entrepreneurs, the cost must be made up somewhere. These hidden costs account for about $15,000 per household in any given year.
As the 2017 fiscal year came to a close this month, the White House also released its initiative to cut more red tape to jump start the economy. Obviously, the "do nothing" method is a far cry from Obama's overbearing regulatory intervention. This is pleasing Trump supporters, the business sector and economics geeks like me who are fed up with a decade of economic stagnation, but recognize that Congress has yet to act on any substantial reform in either the House or the Senate. This is all being done by executive order. Regulations, by the way, are the one area where Presidents may act without the advise and consent of Congress. Regulations are an Executive Branch function.
The White House has continued its efforts to encourage regulatory relief by pushing for three specific reform efforts, listed by CEI's Clyde Wayne Crews as follows:
Trump's January executive order requiring agencies to eliminate at least two rules for every new regulation adopted, and that they ensure net new regulatory costs of zero;
A sweeping  Reorganization Executive Order that requires the Office of Management and Budget to submit a plan aimed at streamlining and reducing the size of the administrative state generally. This plan will set the tone for Trump's budget proposal next year.
A memorandum from the new Office of Information and Regulatory Affairs (OIRA) administrator Neomi Rao directing agencies, for the first time as far as I can tell, to propose an overall incremental regulatory cost allowance for the agency in the new edition of their "Unified Agenda" on regulations. This report will appear in the fall. Prior editions, since the 1980s, would label rules as "economically significant," but never has there been such a "regulatory budget." Rao says, "OMB expects that each agency will propose a net reduction in total incremental regulatory costs for FY 2018."
So, let me guess – you haven't heard about this, right? That's because the media have largely ignored it. Yeah, they never miss an opportunity to criticize President Trump, but somehow this massive rollback of regulation has escaped their notice.
Without economic liberty there can be no general freedom, which is why a decrease in the regulatory state is so important. There are many areas where I deeply disagree with President Trump, but increasing economic freedom is no small feat and it deserves a standing ovation.