Archive for the '#examinedfaith' Tag
Have you ever noticed that Europe is largely a non-Christian society while in the United States, we value freedom of religion and have relatively higher levels of faith?
It's sort of interesting how that works because in Europe, most countries have a state religion that is subsidized by the government while in the United States people have to dole out their hard-earned money if they want to support a church.
Seventy percent of young people in Europe identify with no religion. But almost every country in Europe has a state religion. In the UK, only 7% of young adults identify as Anglican, which is the government-sponsored religion of the United Kingdom. In Germany, where the state church is Lutheran, about 45% of young people never attend church. I'm told by a friend who is from Germany and attends our church here in the States that there is a growing independent evangelical movement in Germany.
"And we want nothing to do with the state. We'd rather meet in someone's home than take a dime from the government because it appears the government is a killer of faith."
His view echoes a friend from England who says the same thing — that non-subsidized evangelical churches are growing while the government-supported Anglican churches are mostly empty.
I read an article a few days ago about how the Church in the Czech Republic is almost non-existent. Meanwhile, small evangelical and charismatic denominations are thriving. These are the churches that never used the State to compel them to come in and now the faithful are willingly coming into their sanctuaries.
Of course, church attendance was declining in the United States for a long time even without government interference and I'm not convinced it has stabilized. But I just find it interesting that churches without government support do better than churches with government support.
via Sand in Your Shoes, by Lela Markham
Does your faith make you uncomfortable? It should. Jesus wasn't comfortable. He struggled with temptation, He was cold, hungry and tired, sometimes He was frustrated enough to toss usurpers out of His Father's house by violent means. He risked censor by correcting the churchy, judgey people of His day in public settings. They tried to stone Him a couple of times and then they nailed Him to a cross to kill Him in a very cruel way. He then died with the sins of the world seeped into His very flesh. Our Savior was not comfortable:
John 15:18-19
"If the world hates you, be aware that it hated me first. If you belonged to the world, 48  the world would love you as its own. However, because you do not belong to the world, but I chose you out of the world, for this reason 51  the world hates you. 
Jesus promised us that we would be as uncomfortable as He was – the world would hate us, we would struggle with our efforts to be His followers, sin would dog our steps.
If your Christian faith does not make you uncomfortable with the world around you and how you interact with it, then something is probably wrong with your Christian walk. Being a Christian in this world ought to feel a bit like having sand in your shoes.
When I write, more and more often, I find myself pausing with my fingers over the keyboard, thinking about how what I feel led to write might make some people uncomfortable. Sometimes it will make non-Christians uncomfortable, but more often than not, it will make Christians uncomfortable. I mostly don't fear that anymore. I know that's what God wants me to do … point out the uncomfortable tensions of Christians living in this world. We shouldn't feel cozy with the world around us, but in many ways, we shouldn't feel snuggly within the Christian community either.
I want my readers to think about the soldier sitting next to them on the pew – the guy who just got back from the Middle East. Sure, he's a nice guy and his wife is wonderful. His kids love him and he can quote Scripture. Nothing wrong with any of that. I take him at his word that he is a Christian who walks with Christ every day. Now think back a month or two. What is the job of a soldier? Killing and subjugation of a foreign population. Cut away the politics that took our pew mate to that foreign country and just ask yourself "What would Jesus have said about what this guy was doing a month ago?" Would He have automatically said "Thank you for your service"? I doubt it. I think He'd probably have written the number of the man's kills in the sand before saying "I forgive those who repent of their sins." Imagine how uncomfortable that soldier would be as he watched Jesus writing in the sand. Imagine how uncomfortable you would feel watching that if you'd just thanked the soldier for his service. I want my readers to think about the people the soldier killed or subjugated and feel compassion for them, but I also want my readers to think about the scars on the soldier's soul that were inevitable from that behavior and feel compassion for the soldier. I don't think Jesus would forgive the soldiers and damn the subjugated based on politics and that's an uncomfortable thought.
I used this example because I have a lot of friends who are or were in the military and that works its way into my books. I could have used almost any example where our lives outside the church conflict with our Christian faith … those points where we ought to feel uncomfortable but often don't. You could substitute bar owners, prostitutes, cops, pharmacists, authors … the list goes on and on. Everyone of us has tensions between our faith and our "regular" life and we ought to care about that. But, in our consumeristic society, being comfortable is the chief societal goal and so those authors who seek to market themselves as "Christian authors" feel the need to make their audience comfortable. That is a smart marketing decision that avoids controversy and topics that might make their readers think about uncomfortable ideas.
Is that actually a ministry or is God calling us to something higher … to be the prophets to our society through our narrative talents? Can we entertain readers while teaching eternal truths in a palatable form?
I suppose that depends on how uncomfortable we're willing to allow God to make us.
Lela Markham is the pen name of an Alaskan novelist who was raised in a home built of books. Alaska is a grand adventure like none other with a culture that embraces summer adventure and winter artistic pursuits.
"I don't seek to be known as a Christian author, but as an author for whom Christ is so central to who I am as a person that He shines through."
Johnny Cash was a reprobate saved by a forgiving Savior and he never forgot that, even while he always remembered where he'd been when Jesus lifted him out of the muck he'd made of his life. The term "my empire of dirt" SOOO typifies the life we build outside of God.
Lyrics
I hurt myself today
To see if I still feel
I focus on the pain
The only thing that's real
The needle tears a hole
The old familiar sting
Try to kill it all away
But I remember everything
What have I become
My sweetest friend
Everyone I know
Goes away in the end
And you could have it all
My empire of dirt
I will let you down
I will make you hurt
I wear this crown of thorns
Upon my liars chair
Full of broken thoughts
I cannot repair
Beneath the stains of time
The feelings disappear
You are someone else
I am still right here
What have I become
My sweetest friend
Everyone I know
Goes away in the end
And you could have it all
My empire of dirt
I will let you down
I will make you hurt
If I could start again
A million miles away
I will keep myself
I would find a way
Songwriters: Trent Reznor
Hurt lyrics © Kobalt Music Publishing Ltd.
In case you can't tell from the sudden drop-off of blog posts, my ordinary life got busy. I am also trying a few other things, just for variety. For example, I am posting over at Christian Creative Nexus, which this blog post comes from. I'm also thinking about asking my Facebook questions here on Aurorawater Alaska. And I'm now on MeWe. New territory helps to expand networks … I hope.
https://dyegirl1373.wixsite.com/website/single-post/2018/03/07/Lets-Talk-How-to-be-a-Christian-Creative-in-a-Fallen-World
I'm one of those Christian creatives who does not advertise my works as "Christian". Historically, Christian creatives didn't claim a territory and label themselves. We don't think of Bach as a "Christian" musician, but rather a great composer who made his living as a church organist. Unless you're a history geek like me, you might not know about his deep and abiding faith. Although we now think of CS Lewis as a "Christian" author, his fictional works weren't advised as such when he was publishing because Christians of that era hadn't decided to paint themselves into a box with a label. Back when I was a kid Elvis Presley (not an example of a "good" Christian, but a man with a church background) and Johnny Cash (by that time, a reprobate saved by Christ) were singing gospel tunes right along with their secular tunes on regular radio … and my non-believing parents didn't find that the least bit odd.
I want modern Christian creatives to step out of the box labeled "weird" and "other" and place the products of our creativity where we can act as salt and light in the dark world around us. I think Christian creatives have a lot to give to the secular world if we're willing. But how do we do that?
I think it starts with a conversation among Christian creatives about what it means for us and our creative works to be "in the world, but not of it." There's nothing wrong with being counter-cultural, but at least some of us should be speaking to the society around us without painting ourselves into a self-segregated box where our books end up in that lonely section at Barnes & Noble. The real trick is doing that while also paying respect to our Savior and the flawed human beings who follow Him.
Let's explore that together.
Some Christians really annoy me. I am a Christian, but I am also a critic of my fellows. There are all kinds of us and some of us really aren't true Christians – as defined at Antioch where the name "Christian" was first used as a negative label to describe Jesus' followers. Those Antioch Christians believed:
Jesus died for their sins.
They were saved by that and not anything owing to their own behavior.
They radically identified with Jesus so that there was no question of their allegiance.
Because of that salvation experience, they were ethically required to obey God's laws and evangelize non-Christians.
They were a multi-racial church that allowed believers to live within their own culture while seeking unity on theological issues, while also allowing a plurality of voices within the congregation.
They believed strongly in the local church community.
They were caring and generous.
They gathered often for teaching and discipleship training, for the equipping of leadership and disciples.
They worshiped the God Jesus with all their hearts, minds, souls and strength.
There are other attributes I could describe, but this is the heart of what being a Biblical Christian is.
So there are a lot of other kinds of Christians and some of them give lip service to that label of "Christianity" without truly subscribing to the essence of Christianity. But rather than critique the whole Church, I'm just going to focus on one kind today. Let's call them the "so-what" Christians. These folks, when presented with some negative assertion about the U.S. government, the military, wars, or U.S. foreign policy don't bother with inquiring as to its validity, doing some research, or spending more than three seconds thinking about it. They simply dismiss it with "So what?," usually followed by some ridiculous statement.
Here are some examples:
The U.S. military has bombed Afghan wedding parties:
So what? The bride and groom were going to produce potential terrorists.
The U.S. military has killed thousands of civilians in Iraq and Afghanistan:
So what? They are just collateral damage.
The United States gives billions of dollars a year in foreign aid to Israel:
So what? The Jews are God's chosen people.
The U.S. military has a thousand overseas military bases:
So what? America is the exceptional nation.
U.S. drone strikes regularly miss their targets and kills non-combatants:
So what? America makes no apologies.
The United States has been fighting in Afghanistan longer than against Nazi Germany:
So what? It is better to fight "over there" instead of "over here." (I actually used to believe this one!)
The real defense budget is around a trillion dollars:
So what? The military keeps us safe.
The Pledge of Allegiance was written by a socialist minister:
So what? America is still one nation under God.
The U.S. military kills innocent Muslims that were no threat to the United States:
So what? All Muslims are terrorists.
Inmates at Guantanamo are being held indefinitely with neither charge nor trial:
So what? Terrorists don't need trials.
U.S. soldiers have committed war crimes:
So what? There's always a few bad apples in every bushel.
U.S. soldiers recite filthy cadences in basic training:
So what? I'm proud to be an American where at least I know I'm free.
The U.S. military pays sports teams for patriotic displays and troop tributes:
So what? God bless America.
The United States is increasing military actions in Africa:
So what? America is the greatest country in the world.
The U.S. military keeps brothels open overseas:
So what? The troops are defending our freedoms.
A preemptive war against Iraq was wrong because Iraq was no threat to the United States:
So what? There is "a time of war" (Ecclesiastes 3:8).
Thousands of U.S. soldiers died unnecessarily in Iraq and Afghanistan:
So what? There is no greater honor than to die for your country.
Military recruiters lie to impressionable young people:
So what? There is nothing more noble than military service.
Veterans are committing suicide at an alarming rate:
So what? They should not feel guilty for anything they did while in service to their country. (But they do, folks, so let's have that conversation).
The U.S. military and intelligence services have tortured people:
So what? As long as it saves the life of one American.
The U.S. military has created tens of thousands of widows and orphans in Iraq and Afghanistan:
So what? The terrorists who kill Jews are Muslims.
The U.S. military killed millions of Vietnamese in the Vietnam War:
So what? The only good communist is a dead communist.
The U.S. military has bombed seven Muslim countries over the past few years:
So what? Islam is a false religion. (It is! But Muslims believe Christianity is a false religion. Would that justify them bombing us?).
The United States hasn't constitutionally declared war on any country since World War II:
So what? Romans 13.
War is the greatest destroyer of civil liberties:
So what? Civil liberties are the concern of leftists. (Say the people who claim to be Constitutionalists)
The U.S. military is a bombing, maiming, and killing machine:
So what? The LORD is a man of war (Exodus 15:3).
It is shameful that some conservative Christians have this "So what?" attitude. It is even worse when this mindset is followed by ridiculous statements that display their willful ignorance. What to do about them? Educate them, instruct them, enlighten them and admonish them. They give all Christians a bad name and they harm the ministry of Christ.
Love Never Fails
(13:8-13)
Love never ends. But if there are prophecies, they will be set aside; if there are tongues, they will cease; if there is knowledge, it will be set aside. For we know in part, and we prophesy in part,  but when what is perfect comes, the partial will be set aside. When I was a child, I talked like a child, I thought like a child, I reasoned like a child. But when I became an adult, I set aside childish ways. For now we see in a mirror indirectly, but then we will see face to face. Now I know inpart, but then I will know fully, just as I have been fully known. And now these three remain: faith, hope, and love. But the greatest of these is love.  (1Corinthians 13:8-13)
In 1 Corinthians 13, Paul set out to show the superiority of character over charisma. Christian love overwhelms spiritual gifts.
Verses 1-3, Paul stated even the most highly prized gifts, exercised to the ultimate level of success, but without love, are of little value to the one who is gifted or to the one who is the recipient of his ministry.
Verses 4-7, Paul described love in a way which defines it in very practical terms and also shows the Corinthians' lack of love.
In our subject passage for this week, verses 8-13, Paul reasoned love is superior to all the spiritual gifts because love outlasts them. Love never fails; spiritual gifts do fail.
The statement, "love never fails," nicely links Paul's words in verse 7 with those which follow. Love "never fails" because it always bears up, always has faith, always hopes, always endures (verse 7). Furthermore, love "never fails" because it is eternal.
The word "fail" is the translation of a word which literally means to fall. This same word is used to describe the fatal "fall" of the young man from the third story window during Paul's really long sermon in Acts 20:9. Ananias and Saphira both "fell" dead when confronted by Peter (Acts 5:5, 10). Paul employed this term when he spoke of the 23,000 who "fell" dead in the wilderness due to their immorality (1 Corinthians 10:8; Exodus 32:28). In other words, love does not die; it does not come to an end. Love is like the Energizer Bunny that keeps going and going and going …
In contrast to love, which does not come to an end, spiritual gifts do come to an end. Paul said they fail. He wrote of the demise of the three spiritual gifts considered most valuable by the Corinthians. Gifts of prophecy will be done away with; tongues will cease; knowledge will be done away (verse 8). Knowledge and prophecy in this age are partial and incomplete. But when "the perfect" comes, this will render the "imperfect" obsolete.
My husband is a repairman. Often when he is called out in the middle of the night because someone has no heat, he will repair the boiler/furnace temporarily. He keeps used parts on hand to effect those repairs. He will then return the next day when he has secured the brand new part to make permanent repairs. Consider the late night repair to be "imperfect" until he makes the "perfect" permanent repairs.
Paul contrasted the permanence of love with the temporary nature of all spiritual gifts. I know there's debate about how some gifts may be temporary in nature, but I don't see that in Paul's writing … and neither do the Bible commentators I read in research here. I guess the gift of tongues is singled out because of a subtle distinction in the Greek text. One Greek word is employed to refer to the passing of prophecy and knowledge, translated in the NASB by the expression "done away." The cessation of tongues is depicted by a different term, rendered "cease" in the NASB. While the verb employed for the passing of prophecy and knowledge is passive in voice, the term used in reference to tongues is middle in voice. This subtlety is interpreted by some scholars to mean tongues will cease after the days of the apostles before the cessation of prophecy and knowledge.
"They shall make themselves cease or automatically cease of themselves." A. T. Robertson, Word Pictures in the New Testament (Nashville: Broadman Press, 1931), IV, p. 179.
All Christians should be knowledgeable and honest enough to say that the so-called "cessationist" position (certain gifts—especially tongues—came to an end at the close of the apostolic age) is based upon inferences rather than upon clear statements. Yes, I am a Baptist who does not speak in tongues, but I don't agree with the "cessationist" position. It is one thing for the Bible to say tongues will cease; it is quite another to say tongues have ceased. Doctrine based upon clear, uncontradicted statements is to be held more dogmatically than doctrine based upon inference. I too hold certain beliefs based upon inference, but I desire to acknowledge them as just that. In 1 Corinthians 14:39, Paul pointedly prohibited us from forbidding others to speak in tongues. This is not an inference but a command. So, there you have it. I don't speak in tongues because God hasn't given me that gift, but I believe He has given others that gift. I've seen very.few people who exercise the gift do it properly, but the only argument I have against that is 1 Corinthians 14, which also tells me not to forbid others from speaking in tongues. Therefore, ….
I don't embrace the cessationist position, but I also believe God is not obliged to give the gift of tongues anyone today. There are certain vital and necessary functions in the church, for which there are accompanying general commands. All are commanded to give, to help, and to encourage. All may not be gifted in these areas, but it seems necessary that there be some who are thus gifted. All are not commanded to prophesy or to speak in tongues. I don't think tongues are necessary for the work of God, but I don't deny the possibility of tongues. I also question the practice of tongues by some Christians. Not all that is called tongues is biblical tongues, and much of what is practiced as tongues (whether genuine tongues or false) is not practiced as the Scriptures require. In spite of this, a blanket rejection of the possibility of tongues cannot be biblically sustained.
Paul showed love to be superior to all spiritual gifts because it is permanence. Spiritual gifts are not permanent because they are not perfect. Spiritual gifts are partial. We know in part, and we prophesy in part. Prophecy is never wrong or inaccurate; it is simply incomplete. Peter wrote of the prophets of old who spoke of the sufferings and glories of the Messiah who was yet to come and whose own writings puzzled them because they were incomplete (1 Peter 1:10-12). Paul was privileged to fill in some of the gaps of the Old Testament Scriptures by unveiling certain mysteries (Ephesians 3:1-13). Nevertheless, his revelations were partial. He did not reveal all that we would like to know. Because of this, his letters raised unanswered questions, and false teachers were quickly on hand to distort his writings (2 Peter 3:14-16).
God used th prophets of old to reveal all He wanted us to know—but not all there is to know nor all that we would like to know. When "the perfect" comes, the imperfect will no longer be necessary. The imperfect will be done away with. I doubt the completed canon of Scripture is "the perfect" which will come (13:10) is the completed canon of Scripture. More likely, Paul meant the kingdom of God for which we eagerly wait. Only then will we know fully, just as we are now fully known (see verse 12).
In verses 11 and 12, Paul told the Corinthian Christians, and us, that we should view spiritual gifts as we do the toys of our childhood. We kept some of our kids' toys for when friends bring their children to our house and while they still delight small children, our kids themselves have moved on to other "toys" … musical instruments, cars, etc. Childish toys are great when we are children, but they should hold little attraction for adults.
Paul's illustration taught an important lesson to the Corinthians and also gently rebuked their pride and arrogance. Did they think they were wise? Of course, they did (see 4:6-21)! But their wisdom and understanding were partial. In the light of eternity, such knowledge will be set aside as imperfect. Did the Corinthians believe they saw things clearly and that their perception of matters was accurate? Paul let them know their knowledge was sketchy compared to the perfect knowledge which will be ours in eternity.
Our perception of truth and reality is like looking in a cheap, old mirror which only imperfectly reflects reality. Our modern mirrors are so much better than those of Paul's day. His mirror was probably like the "mirrors" at a highway rest stop. Many states use metal "mirrors" in their restrooms to cut down on vandalism. Those mirrors make it very difficult to see yourself clearly. The Corinthians did not see as clearly as they thought, either. At best, their knowledge was partial. They shouldn't have clung to their spiritual gifts with pride and thought too highly of themselves. They should have possessed and appreciated all the gifts as temporary provisions of God, seeing them as partial and inferior to what eternity holds for us.
Paul declared love is not only better than any or all of the spiritual gifts, but that it is even greater than faith and hope. Spiritual gifts fail, while love lasts. Faith, hope, and love all "abide" (verse 13). While love is greater than spiritual gifts which do not last, love is also greater than faith and hope, which "abides" and "endures." Faith is "the assurance of things hoped for, the conviction of things not seen" (Hebrews 11:1). It won't be necessary in heaven because we will be with God face-to-face. Hope too seems to be temporal.  "For in hope we have been saved, but hope that is seen is not hope; for why does one also hope for what he sees? But if we hope for what we do not see, with perseverance we wait eagerly for it" (Romans 8:24-25). Faith is necessary for salvation because it waits for God to reveal His plans, but that level of trust in the unknown will be unnecessary when we're with God in Heaven. We won't need to hope for eternity any longer because we will already have received it. But love will still be there. Love is not something to look down upon as inferior to spiritual gifts and wisdom. It holds greater value than anything else.
Something of such great value must not only be esteemed, it should be sought. Jesus told the parable of the "pearl of great price" (Matthew 13:45-46). When the merchant found the one pearl of great value, he gladly sold all he had to purchase it. Paul told us that love is that "pearl of great price." It is the thing of great value. The Corinthians, knowingly or not, sacrificed love in their pursuit of certain spiritual gifts (see chapter 8). Paul showed this was contrary to eternal values, since love is the greatest. One does not wisely sacrifice that of the greatest value for something of lesser value.
The first verse of chapter 14 is Paul's "bottom line," the application he wants his readers to accept and accomplish. In saying love is the greatest, Paul is not belittling spiritual gifts. He merely seeks to put spiritual gifts into perspective. Spiritual gifts are a gracious provision of God, but they are never to be pursued or practiced at the expense of love. Love is to be pursued as the "pearl of great price," but the spiritual gifts are not to be neglected. Love is the attitude of heart which adds value to the gifts.
A former pastor of mine was descended from the Bach family of musicians, so it was a family requirements that he learn to play an instrument and many of the men in his family were accomplished fiddlers (he grew up in the Ozarks). He learned the notes and fingering and bow work, but he just wasn't that good. He tried (and his sons wished he wouldn't), but he couldn't make a good violin "sing purdy." Spiritual gifts are like the violin. They are good. When employed by immature, carnal, self-seeking Christians, however, spiritual gifts produce an unpleasant sound. When spiritual gifts are employed by spiritual Christians, those who walk in love, the gifts they exercise are beautiful; they are edifying to others. Love is one ingredient that can never be absent without being noticed. The Corinthians might have professed to pursue and practice love, but they were lacking in it.
Christian love is a huge topic, but you can summarize Paul's teaching on the subject with two main statements:
Love should be our priority
Love should be pursued
Love as a Priority
Spiritual gifts have little value apart from love. Spiritual gifts do not abide, while love does. Love is even superior to faith and hope, which do abide.
This truth is not unique to Paul. The teaching of the entire Old Testament and of our Lord Jesus Christ can be summed up by one word—"love." (See Matthew 22:34-40; Romans 13:8-10; John 13:34-35; John 15:12-13; John 15:17).
Love was the goal of Paul's instruction:
But the goal of our instruction is love from a pure heart and a good conscience and a sincere faith (1 Timothy 1:5).
Peter and John referred to love as the highest level of Christian growth, and Paul spoke of it as the basis for edification (see 1 Peter 1:22-23; 1 John 4:7-11; 2 Peter 1:5-7; Ephesians 4:1-3, 14-16).
Love is to be a high priority for the Christian, but it is so quickly and easily lost. Certainly love was lacking in the church at Corinth. The church at Ephesus all too quickly lost its first love and did not even seem to know it (see Revelation 2:1-5.
THE PURSUIT OF LOVE
Love is not automatic. It's quickly lost, and it comes about only when we make it our priority and pursuit. How does one pursue love? We begin by reading God's Word and meditating upon it. This epistle was written not only to the saints at Corinth but to all the saints, including us (see 1:1-2). The first thing we gain from God's Word is an accurate definition of love. Our society does not have the same definition of "love" as the Bible says Christians should hold. The Bible is the only source of truth which defines what love is and does.
As the Word of God speaks to us of love, we should recognize our lack of love, and repent of it. Surely as Paul's description of love's conduct begins to unfold in verses 4-7 of chapter 13, it became increasingly clear the Corinthians lacked love. As we meditate on these verses and many like them in God's Word, our lack of love must be recognized and repented from as the serious sin it is. This is what Jesus called for in His letter to the Ephesian saints in Revelation 2 and it is what He requires of us today.
Having recognized our lack of love and repented of this deficiency, we must now look to God alone as the source of love. Love does not originate within us. We love as a result of God's love for us. We are to keep ourselves in this love (1 John 4:19; Jude 1:20-21). 
If we are to keep ourselves in the love of Christ, we must never stray from the cross of Christ, because that is where God's love for us was poured out (Romans 5:3-8).
The love we have received from God came in the form of a cross—sacrificial love. That is the kind of love we are to manifest toward others (John 15:13; Ephesians 5:25-27).
The way we demonstrate love toward God and toward others is by obeying His commandments. This is why the Old Testament law can be summed up in two commandments, both of which are the expressions of love. Legalism is man's attempt to keep God's law without love. Love is that state of heart which seeks to please God by keeping His commands. In chapter 14, verse 1, Paul instructed his readers to pursue love, and the rest of the chapter tells us how that is to be done. We pursue love by exercising our gifts in a self-sacrificial way that endeavors to edify others. If most of the church today ignores the instructions Paul laid down here, we can conclude the problem begins with a lack of love toward God and toward others. Love is not so much a warm and fuzzy feeling as the grateful disposition to please God and others at our own expense, by keeping His commandments as initially laid down in the Old Testament and clarified in the New.
Just a reminder that I'm speaking primarily to Christians because this epistle was written primarily to Christians, but now I want to say something to those who have not yet acknowledged their sin and trusted in the sacrificial death of Christ for the forgiveness of their sins. You cannot express the love of God until you have first experienced it. This is why some Christians scoff at you when you try to lecture them about love. Christian love is impossible for those who have not yet accepted the love of God in the person and work of Jesus Christ. I urge you to consider the awesome reality of God's love, expressed toward you in the person of His Son, Jesus Christ. Even while we were sinners, Christ died for us, to bear the penalty for our sins, and to give us His righteousness, as we place our trust in Him by faith. May you trust in Him this very hour and thus come to experience His love.
If you've ever been involved in church events, you are familiar with the jockeying for positions of leadership and power. Yeah, you know what I mean. The average pewsitter may think pastors and Christian leaders are so spiritual they would never compete with one another for position and power, but anyone who has been in church leadership knows better. Christians remain humans and so we see that part of our human nature in the church. Jesus called it out in the scribes and Pharisees, but He also saw it among His disciples.
The Corinthian Christians were no different. They sought status and judged themselves and others on the basis of their spiritual gifts. We know from the early chapters of First Corinthians that divisions existed in the church. The Corinthians divided over different leaders, and probably the leaders who seemed to possess the most highly regarded gifts were the ones with the largest followings. Paul wrote to the Corinthians to clarify the relationship between spiritual gifts and true spirituality. The Corinthian church was highly gifted. Paul said they did not lack any of the gifts (1:7). Yet these saints were far from spiritual. Paul informed them that they were so fleshly he was hindered from teaching them all they need to know (3:1-3). 1Corinthians 12-15 corrects many misconceptions regarding spiritual gifts and their relationship to spirituality. These words were needed in Paul's day as well as in our own. Nearly every church, denomination, and Christian organization has its own spiritual "pecking order" regarding spiritual gifts and spirituality. Each of us needs to hear what Paul has to say on this subject. Let us study then with open hearts and minds, not to confirm what we already believe, but for correction in those areas where we may be uninformed or disobedient.
Let's start by defining "spiritual gift". A spiritual gift is a supernatural ability sovereignly bestowed upon every Christian by the Holy Spirit, enabling him or her to carry out their divinely assigned function as a member of Christ's body, the church. Definition in a nutshell:
a spiritual gift is the supernatural ability to carry out the work of Christ through His church.
Spiritual gifts are dealt with in more than one New Testament passage:
Paul introduced the subject of spiritual gifts immediately after he called upon every Christian to present their bodies as a living sacrifice, the reasonable service of worship of every Christian (12:1-2). At Romans 12, Paul began to apply the doctrinal truths he had set down in the preceding 11 chapters. Spiritual gifts are the divine enablement which empower the Christian to worship God through serving Him as a part of the church, the body of Christ. The gifts enumerated in verses 6-8 are largely the "bread and butter" gifts, those gifts necessary for the on-going ministry of the church. Though addressing the Christians at Rome, Paul exhorts every Christian to exercise their spiritual gift, to do what God has equipped them to do. He also indicates the dangers which accompany each of several gifts.
Paul seems to have focused on the more unusual spiritual gifts. These gifts probably represent those gifts most highly valued by the Corinthian saints.
Paul provided us with another list of spiritual gifts, not identical with the list given in verses 8-10. Apostles, prophets, and teachers seem to emphasize a particular function or office in the church, while there are the more unusual gifts of tongues and interpretation of tongues, miracles, and healings named as well. In verses 8-10, Paul named gifts which some have, while in verses 28-30 Paul stressed that while some may possess a particular gift, not everyone does, nor should they be expected to possess it. Each gift listed is a possibility for all and a reality for some.
Paul again wrote about spiritual gifts. This short list of gifts was given in the midst of Paul's exhortation for Christians to walk their talk, to practice their position and possessions in Christ (4:1). In the context, Paul emphasized Christian unity and its corollary, humility. The gifts of "apostles," "prophets," and "evangelists" refer to offices or functions which could be for the benefit of the church at large and are not restricted to a particular local church.
Peter spoke of the gifts in two major categories, those which are speaking gifts and those which are serving gifts. Peter emphasized the need for all who exercise their spiritual gifts to do so by divine enablement and not in the power of the flesh. Those who speak are to speak as though their words are the utterances of God. Their words should be God's words and not their own. Those who serve should serve in the strength which God supplies. It is very easy to serve in the strength of the flesh and not by the power of the Spirit. If spiritual gifts are to produce spiritual fruit, they must be functioning by means of God's power and not our own strength. Spiritual gifts, whether speaking or serving gifts, are a stewardship. We should employ these gifts as if they belong to God, because He entrusted them to us to be used for His glory, and for the advancement of His kingdom. Peter's epistles were written in the context of suffering persecution for the sake of Christ. Peter urged his readers to live out Christ's life and His sufferings (1 Peter 2:18-25). This is done, then and now, in part, as we exercise those spiritual gifts He has given us through His power and to His glory.
These are the only texts which actually list certain spiritual gifts. There are other texts (e.g., Acts 4:36) which refer to certain gifts individually. Paul's words to Timothy are instructive to us on this matter of spiritual gifts.
2 Timothy
Paul had at least three lessons for Timothy and for us. First, in 2 Timothy 1:6, we learn that spiritual gifts must be developed and maintained. Since spiritual gifts are sovereignly given, we are responsible to employ them in the most beneficial and efficient way. Second, in 2 Timothy 2:2, we see that spiritual gifts are to be reproduced. Timothy was to commit himself to faithful men who would also be able to teach others. Third, spiritual gifts are not an excuse to sidestep our responsibilities in areas where we are not gifted. In 2 Timothy 4:5, Paul instructed Timothy to "do the work of an evangelist." Some might argue that Timothy was an evangelist. Perhaps so, but it seems that teaching was his primary gift. If Timothy had been a little slack in employing his spiritual gifts (1:6), he may have been slack in other areas which were not the area of his gifts and strengths. Nevertheless, evangelism was important and necessary, even if it was not his gift.
Our brief survey of the New Testament teaching on spiritual gifts allows us to make some observations regarding spiritual gifts. No list of the spiritual gifts includes all the gifts mentioned in the New Testament. Each list of gifts includes some of the gifts mentioned elsewhere but has its own unique elements. There are significant differences in the way gifts are viewed, even by the same writer. In every listing of the spiritual gifts where tongues is included, it is listed last. I'm not sure that is coincidence. I think it might be an important signal to those who think tongues are the most important gift. Finally, it seems the spiritual gifts listed in the New Testament are not a complete list but only a partial listing.
Common Characteristics of the Spiritual Gifts
If there may be other spiritual gifts than those specifically identified in Scripture, how would we know them? What sets a spiritual gift apart?
(1) Spiritual gifts are given by the Holy Spirit (1 Corinthians 12).
These abilities aren't not native within us; they are transmitted to us. I know some speak of a close relationship between natural abilities and spiritual gifts, but I am unconvinced by their arguments. Spiritual gifts are given to us to enable us to do what we cannot do in and of ourselves. We hear people speak of how this or that person could do so much for the Lord if they were saved, as if they think the natural abilities of men are simply baptized into one's spiritual ministry. I see the human "strengths" of spiritual men like Peter and Paul who were set aside (perhaps even crucified) so that they ministered out of their weaknesses rather than out of their strengths (see 2 Corinthians 12:1-13).
(2) Spiritual gifts are divine enablement for service to and through the body of Christ.
Spiritual gifts are not given primarily for our own edification but for the edification of the body of Christ. Spiritual gifts are divinely bestowed strengths through which we may minister to the weaknesses (and needs) of others.
(3) Spiritual gifts produce spiritual results.
Spiritual gifts may be exercised through rather normal and mundane activities, but they differ from natural abilities in that they produce spiritual fruit. Spiritual gifts build up the body of Christ. A family may be facing a time of crisis or sorrow, and spiritual gifts may be exercised in ministering to them in their time of need. Someone may go to their home and clean; another may visit in the hospital; another may mow the grass. Sometimes that is just people being nice, but sometimes these activities are enabled by spiritual gifts. You can tell the difference when the use of spiritual gifts enables a spiritual result. Granted, the family in crisis could call a commercial lawn service to tend the yard, but the spiritually-inspired ministry of a Christian mowing the grass may produce encouragement for a Christian family or may result in evangelism if someone is unsaved. Spiritual ministry may look much the same as mere human service, but the result of spiritual service is spiritual.
(4) A spiritual gift is also a divine enablement which goes beyond the enablement the Holy Spirit gives other saints not gifted in the same way.
Jesus said, "apart from Me, you can do nothing" (John 15:5). Apart from the miraculous working of God's Spirit in us, we can do nothing. In this sense, nothing any Christian does will have a spiritual impact apart from the Spirit's enablement. So when any Christian shares the gospel, the only way the unsaved person will be saved is by the working of God's Spirit. Every Christian has a certain measure of enablement in every area of his or her Christian duty (i.e., keeping our Lord's commands). Those spiritually gifted in an area show a greater measure of enablement than those who are ungifted in that area. Some seem even more gifted than others. It may well be through the prayers of a Christian who does not have any particular gift in this area that one dying of an illness may be cured. In the ungifted person's life and experience, a healing would be an unusual event. We should expect the one who has the gift of healing to see healings more often. It may be that this is why we find "healings" in the plural in 1 Corinthians 12:30.
(5) A spiritual gift is the divinely provided enablement to carry out a task which God has given us.
I suspect that most of us have been taught that the first order of priority is to discover our spiritual gift(s), then to develop them, and finally to find a place of ministry where these gifts can be put to use. It may be the opposite in some, if not many, cases. In the Old Testament, men were divinely gifted to carry out the task God had given them to perform. Bezalel and others whom God designated to be craftsmen for the construction of the tabernacle and its fixtures were gifted by God to carry out this task (Exodus 31:1-11). The 70 elders, who were to help Moses judge the people of God, were given a portion of his (Moses') spirit to enable and equip them for their ministry (Numbers 11:25). Elisha was given a double portion of Elijah's spirit (2 Kings 2:9-15). Saul was chosen by God and designated as the king, and then he was endowed with the power of the Holy Spirit (1 Samuel 9:15–10:13). The same could be said of our Lord on whom the Spirit of God descended and remained at His baptism, equipping Him for His messianic ministry (Mark 1:9-13; Luke 3:21-22; 4:1, 14; John 1:29-34).
So What Did the Corinthians Get Wrong?
The church at Corinth was a troubled church and we can learn a great deal about Paul's teaching on spiritual gifts if we pause to ask "What did the Corinthians get wrong in this area?"
You know they got something wrong, else Paul wouldn't have spent so much precious ink and paper on addressing the topic. \
The Corinthians are proud and arrogant (1 Corinthians 1:18-31; 4:7-13, 18-21; 5:2; 8:1; 2 Corinthians 10). From what Paul wrote in chapters 12-14 (see 12:21), we know some of the Corinthians' pride lay in the possession of certain gifts or the following of some with more esteemed gifts. We know the Corinthians prized certain gifts and disdained others. This resulted in many seeking to obtain gifts God had not given them and those possessing certain "lowly" gifts feeling they had no contribution to make. Those possessing the visible, verbal gifts seemed intent upon showing these gifts off in the church meeting (see 14:26). Those with the "best" gifts felt independently self-sufficient and didn't sense their dependence on less visible members of the body (12:21). Paul had some well-chosen words for these carnal Corinthians about the relationship between spirituality and spiritual gifts, words which knock the props out from under their pride and self-sufficiency.
Unity in Diversity
(12:4-6)
Now there are different gifts, but the same Spirit. And there are different ministries, but the same Lord. And there are different results, but the same God who produces all of them in everyone. (1Corinthians 12:4-6)
The Corinthian church had short-changed itself by buying into the error that really significant ministry occurs on a very limited band width. They believed the important ministries were carried on by a very few elite leaders whose gifts everyone else covets. Less than a handful of gifts, and the same number of ministries, are considered significant by the Corinthian Christians. If any Corinthian Christian wanted to play an important role in the ministry of that church, he or she would have to imitate the gifts and ministries of a very small group. The end result was a large group of people discontent with their gifts and ministries, who sought to emulate or imitate the gifts and ministries of those most highly regarded in the church.
Knocking the props out from the "elitist" view of ministry, Paul contended that the gifts of God which equip men and women for ministry are many-splendored things. There are diversities of gifts (verse 4), diversities of ministries (verse 5), and diversities of effects (verse 6).
Varieties of gifts.
I always understood this expression to mean that there are different gifts, but I now realize these numerous gifts are also numerous in kind. Consider this illustration of what Paul means. We know that in the days of Moses, God "gifted" Bezalel as a master craftsman so that he could oversee the task of fashioning the furnishings and equipment for the tabernacle (see Exodus 31:1-5). This man was a master craftsman with skills that surpassed any other living craftsman. Another gift in the Old Testament would be prophecy (see Numbers 11:25). Kings like Saul were given gifts of the Spirit to equip them for their ministry (1 Samuel 10:10-13). In the New Testament lists of gifts, we find some gifts are linked with official functions like apostles, prophets, and evangelists (see Ephesians 4:11). Some gifts are spectacular and are not necessarily on-going gifts or ministries. Other gifts, like the gift of helps, may seem more mundane but are very much needed.
A very wide range of gifts is possible, and not all of these gifts may be included in the lists provided in the New Testament. I further suggest that Christians may possess more than one spiritual gift and that our gifts may in fact be a blend of gifts. This means there can be an almost infinite manifestation of "gifts" in the church. Christians, I believe, are bestowed with a unique blending of gifts which perfectly equips them to serve in the body of Christ where God has placed them.
I also believe that some spiritual gifts may be evident at one period of our life but not necessarily another. One may not appear to possess a certain gift at the present time, but may suddenly manifest that gift at a later time when that ability is required. Our Lord trusted in His Father from the beginning, but He was not empowered by the Spirit until the time had come for His ministry to commence (see Luke 3:21-22; 4:1-21). Paul was called as an apostle in eternity past, but he did not begin to function as an apostle until a number of years after his salvation. Not until the Holy Spirit set Barnabas and Saul apart for their apostolic ministry (Acts 13:1) did Paul begin to function as an apostle. The Spirit came upon Him in a unique, unexpected way, and from that time on, Paul was designated as the leader (see Acts 13:6-13). Paul might have been gifted by God to be an apostle at the time of his conversion, but his gift was not evident until the time came for him to function as an apostle years later.
There are more than a few gifts and, when given to us in a wide variety of blends, no two Christians look or function alike. There is great diversity among Christians regarding their spiritual gifts. But, in spite of this broad diversity, there is one Spirit who empowers all, and He is the basis for the unity which we all should expect and experience in this great diversity of giftedness.
There is also a very broad spectrum of the ministries in which these gifts are deployed. All too often the gifts are stereotyped, usually in terms of a characterization which fits a well-known evangelical personality. When we think of the gift of evangelism, we think of Billy Graham or Luis Palau. When we think of the gift of teaching, we think of John MacArthur or Beth Moore. When we think of mercy, we may think of Mother Theresa. When we think of faith, we perhaps think of men like Dietrich Bonhoeffer. These individuals may indeed possess these gifts, but there are an infinite variety of ways in which a particular gift may be employed. The spiritual gift is the God-given ability; the ministry is the sphere in which our divine enablement is exercised.
Evangelism need not occur in a large stadium and need not be practiced by a one-time exposure. It may occur in a living room, around a coffee table, and over a sustained period of time. Teaching may be done formally or informally. It does not always happen in a classroom or from behind a lectern. Not only is there a wide diversity of spiritual gifts, there is also an even broader range of ministries through which these gifts are exercised. But in the midst of this diversity, it is the same Lord who orchestrates our lives so that each of us ends up exercising our gifts in the context which He has purposed and provided.
Our ministries may also change over a period of time. This was certainly true for the apostle Paul who ministered effectively for years before functioning as an apostle. Not until after his first missionary journey did Paul begin to exercise his gifts through writing epistles. Joseph appears to have been given the gift of administration. It begins to emerge when he is still a youth of 17, working for his father back home, and far surpassing his brothers in skill. His administrative skills emerge in the household of Potiphar and in the prison and finally in the service of Pharaoh. Not only does my ministry differ from that of others who have similar gifts, but my ministry ten years from now may be very different from what it is at this moment.
Gifts will have a variety of effects. I always understood these effects to be in terms of success, but I now think I was wrong. Some teachers draw larger crowds and seem to be more effective at communicating the truth than others. Some evangelists see thousands saved in one exposure; others but a handful. There are different levels of effectiveness or success, and these levels have nothing to do with our natural skills or abilities. They are the result of God's sovereign will, Who determines how successful we will be. And this "success" has little or nothing to do with our spirituality. Jonah was one of the most "successful" prophets who ever lived; Isaiah was one of the least successful. But I think we must agree that Jonah was not "spiritual," and Isaiah was. Billy Graham was the only person in the congregation to go forward the night he was saved. I don't think we can claim that country preacher was unsuccessful that night.
Effects doesn't just refer to the success of a particular person and ministry but to the nature of the result. We think far too simplistically here. We suppose the gift of teaching takes place in a ministry where there is a class, a classroom, and a podium. We suppose the "effect" of this gifted teacher's ministry is learning. But the goal of Christian instruction is obedience (see Matthew 28:18-20). Paul linked teaching or instruction with love (see 1 Timothy 1:5; Philippians 1:9-11). Evangelism is not some special way of presenting the gospel as much as it is the proclamation of the truth of the gospel. As I look at the ministry of our Lord, I see Him teaching, not "evangelizing." Paul told the Ephesian saints they did not "learn" Christ in a fleshly way (Ephesians 4:17-20). In the ministries in which I have been involved, many of those saved have been saved through a teaching ministry.
What the Corinthians Needed to Know About Spiritual Gifts
(12:7-11)
To each person the manifestation of the Spirit is given for the benefit of all. For one person is given through the Spirit the message of wisdom, and another the message of knowledge according to the same Spirit, to another faith by the same Spirit, and to another gifts of healing by the one Spirit, to another performance of miracles, to another prophecy, and to another discernment of spirits, to another different kinds of tongues, and to another the interpretation of tongues. It is one and the same Spirit, distributing as he decides to each person, who produces all these things. (1 Corinthians 12:7-11)
Paul began his instruction concerning spiritual gifts by indicating the Corinthians were ignorant of a number of truths which they needed to know. Please note what Paul did NOT say before we address what he did. Paul didn't try to convince the Corinthian saints that there is no gift of tongues, or gift of interpretation of tongues, or faith. Paul wasn't trying to distinguish between so-called "temporary" and "permanent" spiritual gifts, because all of the gifts are evident in the Corinthian church in that day (see 1 Corinthians 1:7). Yeah, we could debate about it. Charismatics and Baptists often wrangle on this subject. It's a topic of disagreement in my own household. But let's not let that debate dictate what the text says. This text is not about temporary and permanent gifts; it is about misconceptions regarding all gifts. Cessationism was not an issue at Corinth in Paul's day.
Spiritual gifts are divinely bestowed upon every Christian.
No one is "ungifted" in the church of Jesus Christ, for each Christian has been individually given certain gifts ("each one," 12:7; "individually," 12:11). The work of the body of Christ is a supernatural work, and every believer has a place in the body and the spiritual enablement to perform their ministry.
Spiritual gifts are for the "common good" . 
Spiritual gifts are divine empowerment for service to and through the body of Christ. They are not primarily for the benefit of the one gifted by God. It is not our glory but His which we seek. We do not strive for our edification and building up through the exercise of spiritual gifts, but for the building up of the whole body of Christ (12:7; Ephesians 4:11-16). Those who seek certain gifts for the benefit they gain have already fallen short of the mark. Self-edification may be a fringe benefit, but it is not the major focus.
Spiritual gifts are a manifestation of the Spirit.
By direct statement or inference, Paul is clear that every spiritual gift possessed by the Corinthians is one given "through the Spirit." It is the Spirit of God who lives out the life of Christ in and through us. Spiritual gifts are not an evidence of our spirituality but an evidence of the Spirit's presence in our lives.
Spiritual gifts are a manifestation of divine grace.
In verse 1, the expression "spiritual gifts" is a translation of the original term meaning "spiritual." Whether this means "spiritual things" or "spiritual people" is a matter of discussion, but the term "spiritual" is translated "spiritual gifts" in the NASB. When Paul gets to verse 4, however, he leaves the term "spirituals" behind and employs the Greek term whose root is Charis, the word for "grace." Spiritual gifts are spiritual "graces." They are not an indication of our merit or worth, but a manifestation of God's sovereignly bestowed grace. There is never any basis for boasting in those things which are by grace, other than in the God Who graciously gave them (see 1:30-31; 4:7).
(5) In verses 8-10, Paul seems to list those gifts in which the Corinthians are most likely to take pride. The fleshly Corinthians are into wisdom and power. The gifts Paul sets down in verses 8-10 almost certainly reflect those manifestations of the Spirit in which the Corinthians take pride. Paul does not seek to precisely define each of these "gifts." Some gifts are not mentioned elsewhere, and we could only conjecture as to where some of them may be illustrated or exemplified. If Paul did not find it necessary to precisely define each gift, I do not feel guilty for not doing so either. But there are many who would have us believe they know what each of the gifts named are. In particular are those two gifts, the "word of wisdom" and the "word of knowledge" in verse 8. I frankly do not have a handle on these two gifts (and some others). But I would point out that wisdom and knowledge are very important to the Corinthians. Perhaps Paul is simply reminding the Corinthians that whatever words of "wisdom" or "knowledge" they may seem to possess, they are the evidence of God's gracious gifts sovereignly bestowed upon some of the saints.
Paul does not attribute the possession of any of these gifts to the recipient, but to the sovereign will and purpose of God the Spirit. 
These gifts are not described as the "gift of God" which results from agonizing hours of seeking on the part of the one thus gifted. No, these gifts are sovereign graces bestowed upon the believer "just as He wills" (verse 11).
I suggest we reverse some of our thinking on spiritual gifts and reject much of the remainder. God has given us a number of clear commands such as those outlined by Paul in Romans 12:9-21. Let us begin by focusing on these commands, and obey them in whatever circumstances God brings our way. In the process of obeying His commands, we will discover that God has given us a place of service. Rather than waiting to know our gifts and then seeking to serve God and His church, let us do the things God has commanded, trusting Him to empower us and produce supernatural results through His Spirit. We should give priority to those aspects of ministry which God has given us in which the power of His Spirit is evident. This does not always mean "success" as the world defines success. It is where spiritual fruit has been produced, where the gospel has been proclaimed, and where God has been glorified. Let us not agonize over the name or the label of the gift, but let us strive to develop the gifts God has given us (2 Timothy 1:6), and employ them as good stewards of the grace of God (1 Peter 4:10-11). Let us never take credit for what God has accomplished or take pride in God's work in us or measure spirituality by one's gifts.
Let us be confident that if we are a Christian, God has an important place of service for us, and He will provide us with all the means necessary to fulfill our calling. Spiritual gifts assure us that the body of Christ needs us and will suffer without us. Spiritual gifts enable us to do what God requires of us.
What Life Events Shaped You Into Who You Are?
If you could think about all the events that unfolded in your life, which ones shaped you into who you are now?
ALL of the events? How about just the highlights? I suspect I am shaped even by the minute interactions I have with people in the grocery store line … I'm just unaware of it.

An InLinkz Link-up

get the InLinkz code

When I was six years old, Fairbanks Alaska experienced a 100-year flood. It's such a big deal here that people still date things as pre-Flood and post-Flood. A lot of us spent a couple of weeks living out of the backs of cars and eating WW2 K-rations salvaged from the flooded bomb shelters. My parents struggled with housing after that due to a string of rental houses with ruined furnaces and I ended up spending the winter with a friend of theirs who had a bunch of kids and a working heating system.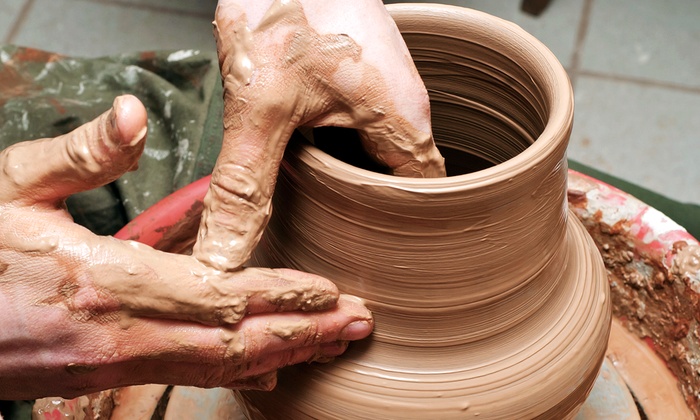 That experience taught me a lot about being tough to get through something because the water will eventually go down and your parents will eventually stop moving and you'll get to live in a house with a bedroom again. But it also taught me to not really trust that this reality will be permanent and good. It won't be. Rivers can raise again. Don't get too comfortable. Keep some food in reserve and be ready to move what you care about to higher floors. Borrowing from a blog hop post a couple of weeks ago … winter is coming. Be prepared.
When I was 11, a teacher made me write a story for a class assignment. I HATED it. It was way too regimented for my tastes. But it set something off in me that made me the writer I am today. It certainly didn't turn me off writing. It made me want to do a better job. Maybe I would have become a writer anyway, but I count that as a formative event.
My dad died when I was 12 and my mother promptly remarried her ex-husband. Earl had always been around. He was my brother's father and Fairbanks was a small town. My dad tolerated his woman's ex. I have a photo of them sitting on the bleachers at a baseball game. I guess they were friends … sort of. My brother says my dad was his model for being a stepfather … not bad considering he never lived with us. Earl had just moved back to town and happened to have his trailer parked in our back yard when my dad died of a stroke at a young age. He was supportive during a tough time. He still loved my mom. She may have felt she needed a man in her life. He wasn't a bad guy … mostly. But I swore to myself that I would never be as faithless as my mother had been. I didn't hate my mom for her decision. I didn't hate Earl. I simply didn't agree with their actions in that area and that meant that I have been much more careful in my relationships than they were. I noted their path and have tried very hard not to walk it.
When I was 16, I accepted Jesus Christ as Lord and Savior of my life. It wasn't something we did as a family. I started going to church on my own and my parents thought I'd lost my mind when I tried to tell them about it. More than anything else, this changed my perspective on the world and my life choices. I've skipped a lot of rough roads that were options for me because I would pause often and ask if this was something a Christian ought to be doing. It has shaped many of my choices in my adult life.
I chose to work my way through college rather than take out student loans. My parents came from a debt-adverse generation. My father turned 16 the year the Great Depression started. My mother was six. They were careful with their money and only took on debt for houses and even then, the longest mortgage they ever took out was 10 years. They saved a little bit for me to go college, but I had to pay 75% of it. When the high school counselor was talking about student loans, I felt this big lump in my chest … like a lead weight threatening to drag me to the bottom of a deep, dark ocean. I decided to get a job and work my butt off to pay for college. I had help from Pell grants, but mostly, I paid my own way, either working while I was in school or working 2 or 3 jobs seasonally so I could concentrate on school during the winter. Except for two years when my daughter was little, I've been gainful employed since I was 14 years old, sometimes with more than one job. There is a great deal to be said about paying your own way and understanding your own value. It has a lot to do with why I view the world as I do.
I married Brad when I was 25. He makes me laugh until I can't breathe and almost wet my pants. He has also made me cry … a lot. When our daughter was little, her dad and I went through a very rough time in our marriage when we decided it would not end in divorce, but we were separated for a while. I learned that you can't change someone, but you can change your response to them so that, if they want to be with you, they will (sometimes) choose to change themselves. And if they don't, then the choices you make won't be fun, but God will be with you even then.
My life is not a field of clover today. Life will always hand you challenges. My daughter is a gypsy bluegrass musician who appears to be hiking through Canada with low-lives. It's not my choice and I wish I could step in and intervene, but my own past teaches me that I can't. People have to learn on their own and a long walk through Canada is maybe just what my little vagabond needs to grow up. She needs her own formative experiences. I have to trust God that He has a plan in all of this and I'll understand it next year or a decade from now. Or maybe Bri will in 30 years.
We are the sum total of our experiences. God is the Master Potter Who has tossed me on His wheel and is shaping me to His purposes. "A potter has the right to do what he wants to with his clay, doesn't he? He can make something for a special occasion or something for ordinary use from the same lump of clay." Romans 9:21