October 15, 2016
What do you think are the 5 most beautiful things in the world?
InLinkzContainer' id='801955′ >
An InLinkz Link-up
WordPress
I think the world is an amazing place filled with so many gorgeous things that it will be hard to whittle it down to just five.
But here goes … the top five more beautiful things in the world in Lela Markham's view.
#5   There is something premordial about a fire burning in a contained fashion. We have a woodstove. There is the warm spicy scent of dried birch mixed with the evergreen scent of the spruce that forms the starter bed. There are deep dark caves in the coal bed and licking flames in the new wood which is slowing withering to black. Heat spills off the sides of the stove, wrapping its loving touch around your legs and lulling you into a state of relaxation.
#4 A baby's eyes haven't been used yet They're wide and innocent and they expect everything to be good. That wears off over time as they interact with the reality of the world we live in, but don't you just wish you could bottle that essence?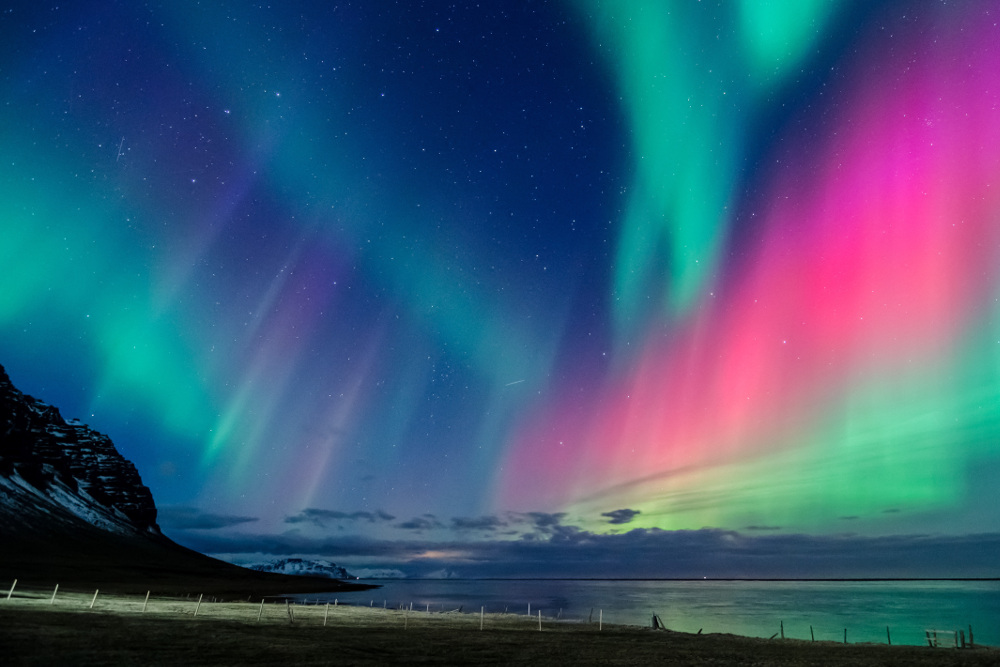 #3 There's a creek at the bottom of our cabin land, but you can find this anywhere there are creeks that run over rocks. Our rocks are mica-inflected and so as the sun shines through the water and touches the rocks, sparkles dance all around and make me smile.
#2 Beethoven's Symphony No. 9, specifically the movement called "Ode to Joy". It makes me think of sunlight through birch trees. Birch trees are amazing — they have different characteristics winter to summer, but sunlight treats them well in all seasons. The images that flicker through my mind as I listen to Beethoven include sparkling trees and sunlight through bird trees and ….
#1 Aurora. You might have expected that since it's my screen name "Aurora Watcher". Sweeps of colors dancing across a velvet black sky, racing from horizon to horizon in sweeps of celestial grandeur.