I'm writing an apocalyptic series. When I first started, I didn't really think the US would be headed toward a civil war before my son's beard completely grew in, but the last year has me rethinking that feeling … at times.
I want to believe that the fears of civil war are mostly overblown, but …. I want such scenarios to stay inside my books, but ….
The Good News?
I see some hard leftists and some hard rightists will to kill each other, but I don't see even my heavily-armed neighbors shooting at one another or even at the people in neighbors within my city. Politics makes people irrational, but average people don't shoot each other over political disagreements.
The Bad News?
Some observers disagree with me. They don't live in Alaska, where politics is an indoor participation sport, and they think there's a rational argument for why civil war can happen.
Jonathan Logan makes a thoughtful, informed argument for the plausibility of civil war:
For young people to be susceptible to war (the young fight while the old stay home and direct), they must not be too settled, invested, or satisfied with the status quo and they can't be living stable lives. They require some motive, be it "making a name for themselves" or "fighting evil" or whatever.
Few young people in the West are willing to fight a foreign enemy for their country. (Polls find approximately 12% in Germany and 20% in the US). But when you ask if they would participate in riots against an unjust political order, the numbers shoot up. In Germany, it's 66%; in the US, it's about 60%.
For a civil war (which is really just a big riot against what is perceived to be an unjust political order) to break out, enough people must perceive the current situation as unbearable and be willing to use violence.
The police must be unable or unwilling to keep the two sides apart.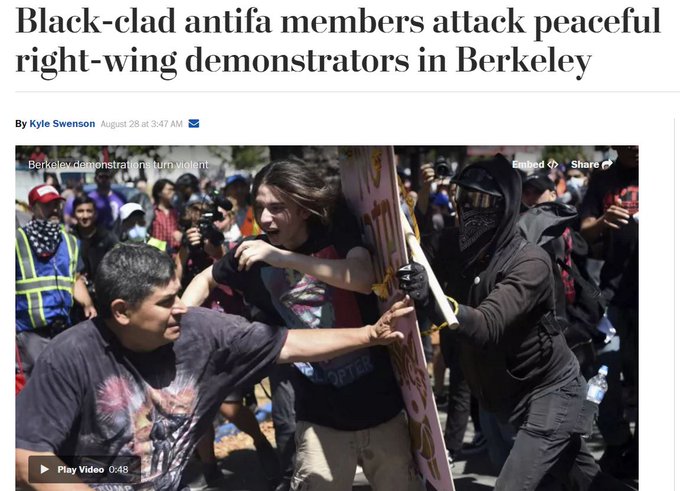 Jonathan Logan's theory goes like this:
There's a growing inability of "cultural progressives" and "cultural conservatives" to engage in reasonable dialogue. Civility long ago hit the fan and was shredded by the blades.
For a long time the "cultural progressives" had success after success. That led to the internal perception that they were not just right but also absolutely right if only those stupid hicks (deplorables) would get out of their way. This was really the general lay of the American political landscape from the late-1960s through to the 2016 election with a couple of moderate setbacks when Reagan restructured taxes in 1986 and when Congress did the Contract with America in 1994.
Meanwhile, with limited and sporadic access to the reins of governmental power, "cultural conservatives" grew dissatisfied. They were pushed by progressives on a whole variety of issues to the point where they had a hard time tolerating some of the cultural changes that were forced on them.
Before Brexit and Trump, progressives were absolutely convinced that they were right, that they would win, and that the future would be bright. This wasn't just an assumption. They were convinced of this as surely as they were convinced the sun will rise tomorrow morning. The election of 2016 came as a crushing surprise to them. They didn't just lose an election. The results of that election destroyed their world perception. OMG, progressive liberals are NOT the center of the universe. The sky IS FALLING!
The result is widespread post-traumatic stress disorder. The progressives didn't just lose; they were traumatized. They now experience anything or anyone that doesn't go 100% according to their ideology as being violent, hurtful, and triggering. Their coping mechanism is to push harder, become more radical, accept less compromise. They feel that everyone else is actually trying to kill them.
At the same time the cultural conservatives experienced something new: victory. They'd just spent a decade in one losing battle after another. First, Bush 2 had reneged on his promises to them and then Obama had told them to sit down, shut up and let their betters lead because they were never getting into power again. Although they won the election of 2016, they are intently aware that there's a huge mess to clean up. When they see progressives pushing back, they remember all the times conservative values were shelved, denigrated and ignored. They remember what it was like to be backed into a corner. Many of them haven't actually left the corner yet.
So, we have two groups backed into corners with a huge no-man's land between them. Both groups are deeply polarized and have virtually no shared values on which to find common ground.
A defining characteristic of my children's generation (Millennials) is that they know they can expect nothing from the status quo. Add to that they lack tools for conflict resolution. Their generation is split between progressives and conservatives. Yeah, really, there are many conservative Millennials. Currently they are not the largest generation in existence and they lack influence because they are young. They, therefore, have no way to implement anything that matters to them.
So, the Millennials on the progressive side feel they must radicalize because it is imperative to destroy the "evil" other side. Antifa, BLM, RevCom, those groups at the center of the protests and riots, are desperate, hurting, hating, and they feel righteous in their anger.
Meanwhile, conservatives are starting to feel fear. Conservatives reject radicalism and the disorder that comes with it. They look at the progressive side and they see agitation, violence and hateful rhetoric. Their natural reaction is to defend themselves.
We're already seeing the more radical of Millennial conservatives and progressives pull out clubs. That's what happened in Charlottesville and Oakland. That's a growing trend that doesn't show signs of stopping. In fact, the progressives have planned a whole series of color-revolution-type protest/riots for November.
At the same time, the police are choosing to stand down in these conflicts. More often than not, they agree with the progressive sentiments, but occasionally a conservative administration will not step in the middle of a clash until someone has died.
And their refusal to decisively take sides is what allows the ingredients of civil war to ignite. –
I kind of agree with Logan that people are currently so polarized that the ingredients are there for civil war, but I'm going to keep hoping that people will listen to their better angels and just stay home. That's unlikely with the media stirring the pot in the pursuit of ratings. If a civil war does happen, Judy Woodruff and Sean Hannity will be culpable for causing it.
Notice, I'm not blaming this on President Trump. Why not? Because I don't think the president is that important. I also don't think he is seeking to tear the country apart. He is seeking to fulfill his campaign promises and, regardless of whether he does fulfillment well, he's answerable to the people who put him in office. Let him have his turn. He'll be out of office in three years if he doesn't do a good job or seven years if he does and then you'll get another shot at tyrannizing the country … or not. Maybe by that time, you polarized advocates for coercing "the other guy" will have figured out that politics is poison and that we'd all be better off if we paid less attention to it.