This is Brad. Lela is gone on a business trip this week, so while she's going to check in on social media when she has down times, she asked me to post to her blog. Well … I asked if I could and she didn't change the password. Thanks to Keirnan for knowing how to post photos, hyperlinks and hash-tags.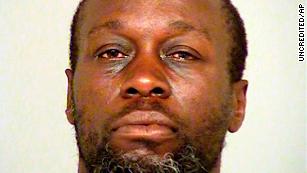 So this is a "what might have happened" article. I'm often the source for those anyway, just so you know, because I read these articles and ask myself "What might have happened if …?" and then I debate them with Lela.
In Ventura County, California, a homeless man stabbed a family guy with a kid on his lap, fatally killing him. Now, of course, in the very armed state of Alaska, we ask "What if someone had been appropriately armed … could they have prevented this?" Maybe … maybe not. I, who support the full exercise of our right to self-protection, believe that it would have been a benefit if someone in that restaurant had been armed with something more than a steak knife. My sister, the anti-gun nut, believes such an armed citizen would simply have shot the kid on the victim's lap (because only cops know how to shoot straight). We'll never know because it never happened. Nobody in the steakhouse was armed except the murderer.
Ah, but … people had earlier called someone my sister would agree was fully qualified to carry a gun. Three hours before the stabbing, people in the area had contacted police to report a disruption from a homeless man who later would become a murderer. Instead of sending a cop out to assess the situation and perhaps takes this clearly ill man to a mental health center, police watched him on traffic camera footage and determined that he was "harmless". They then left this danger to disarmed humanity in the neighborhood where he could kill someone.
So, yeah, Anthonoy Mele might still be alive if he or another patron had been armed and able to stop this attack before the knife entered his neck … or if the police had just done their jobs.
I'm not a fan of police just driving around looking for crime. I think they create crime when they do that. They harass people who might be minding their own business in a way cops think is unsocial. As a former urban parkour athlete, I resented police behavior in rousting people who weren't following the unwritten rules cops seem to impose on society.
I think cops ought to be treated a lot like firemen who stay at the station until they are called out to a fire. I'm not anti-cop. I wouldn't do away with all police. I'd just make them stay at the station and study the Constitution until they're needed. In my perfect world, when a disturbance is reported, the cops show up to investigate and deal with the situation if it needs dealing with. What was Jackson shouting when he was causing the disturbances? We don't know. But it might have been useful if the police had engaged him and learned that perhaps he had fixated on something that might have led him to kill a stranger in a steakhouse. But they didn't. Instead, they let a man get killed and left the capture of this bad guy to a group of patrons who chased him to a beach.
I also don't have anything against the homeless or the mentally ill. I spent some time as a young man homeless myself, so I have great compassion for people who experience that. Because Lela used to work in the field, we often have mentally ill people who know her come up and talk with us. Most of them are nice people who are just a little weird. I'm also a magnet for weird people. If there's a schizophrenic person at LAX airport while I'm waiting for a flight, they will walk five concourses to come find me and tell me all about their delusions. We don't know why that is, but it's pattern in our travels. So I'm not railing against homeless people or the mentally ill. My issue is the cops not showing up to deal with it before someone died and with all the people who insist that disarming people will somehow make the world a safer place. Nobody had a gun in that steakhouse and a man still died. Obviously, being disarmed didn't make Anthony Mele one bit safer.
One last thing I noticed is that the dangerous homeless guy has more right to life than the family man enjoying an afternoon with his family. If found guilty, Jamal Jackson will get up to 55 years of three hots and a cot. He could get less and this being oh-so-permissive California, he's likely to do far less than he is sentenced to. In a decade, they might be hailing him as a success in mental health treatment — at least until he goes off his meds and kills somebody else. But Anthony Mele got the death penalty for … what? … eating at steakhouse and not having the means to defend himself. It really seems as though ordinary citizens have far less rights than criminals.
How is that a just society where the "rights" of the mentally ill to be dangerous and homicidal are protected but the actual rights of ordinary citizens to be able to protect themselves while having a meal with their family aren't?