What's going on here? Why would the murder rate be so high in some areas of the country, but not others?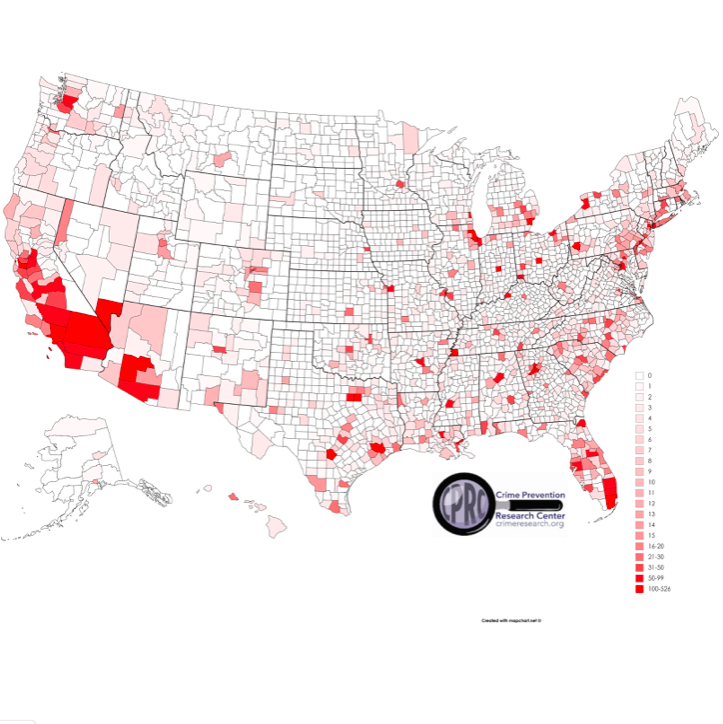 Oddly, most of the dark red zones are cities and the darkest zones are the cities where guns have been banned or highly restricted.
It would seem we have two Americas – the one where lots of people own lots of guns, but don't generally murder one another and the other where few people own any guns, but killing one another happens often.
It's an interesting dichotomy where the result appears to be the exact opposite of what is intended.