Do you "get" it?
Will you apply God's Word to your life and be changed?
We're drawing to the conclusion of Paul's letter to the Corinthians (don't worry, I'll continue into 2 Corinthians because they really are tied together). We're about to wrap it up. In this section, Paul suggested love is the remedy for church ills and he provided three elements of spiritual maturity.
Ask yourself – Do you qualify as a mature Christian by Paul's standards?
Exhortations of Spiritual Maturity. 
Stay alert, stand firm in the faith, show courage, be strong. Everything you do should be done in love. 1 Corinthians 16:13-14
In these opening two verses, Paul unveiled five moral exhortations:
Be on the alert
stand firm in the faith
act like men
be strong
let all that you do be done in love.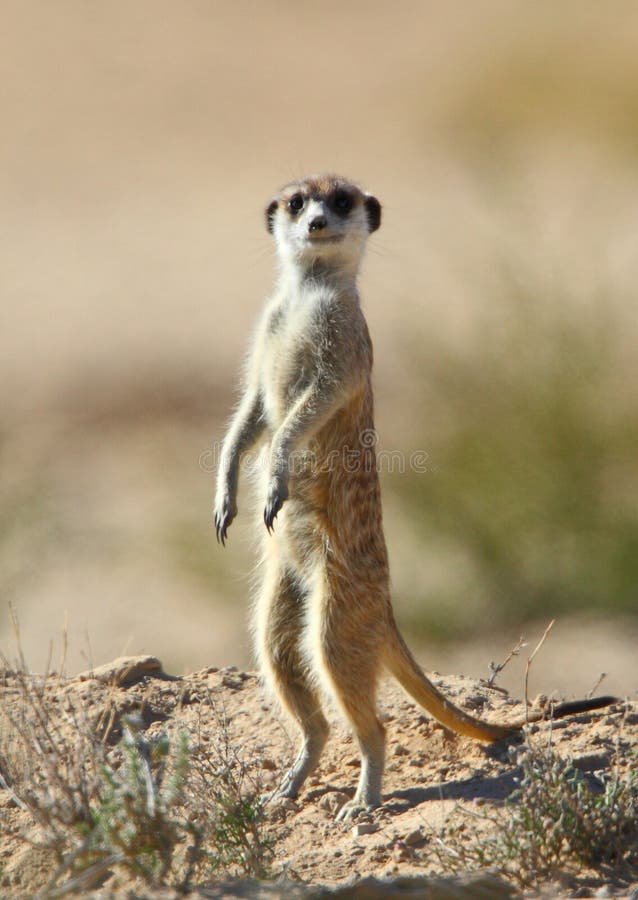 These five exhortations are all present tense imperatives demanding continuous action. God's commands are not good advice. They are not optional. God's commands are not like a cafeteria where we can pick or choose what we want. All five commands are incumbent upon the believer. The first four commands employ military metaphors to encourage resoluteness in the faith, while the final command summarizes the previous four.
Be on the alert. This command is a warning to watch out for those that seek to bring about division. Paul urged the Corinthians to be watchful regarding danger from inside as well as outside the church. Most of the problems in Corinth, and in most of our churches today, arise from within the congregation, so we must be especially alert. The expression "be on the alert" sometimes occurs with anticipation of the Lord's coming, so that may have been in Paul's thinking as well. We should expect the return of the Lord at any time, and our behavior should reflect the Lord's values and should not be characterized by sinful activities.
Stand firm in the faith. This is a military image that urged the Corinthians "to hold their ground" and not retreat before an enemy. The command to "stand firm" has already served as the bookends for chapter 15 (15:2, 58). The phrase "the faith" here probably denotes both the body of Christian teachings and our own personal relationship with the Lord (theology and lifestyle). Since there are many temptations out there that can cause us to depart from the faith we need to be vigilant and stand firm. Are you standing firm in the faith or are you like shifting sand?
Act like men and be strong. These next two commands should be taken together. The verbs are frequently combined in the Old Testament to exhort God's people to have courage in the face of danger, especially from one's enemies. The word Paul used for "be strong" is in the passive voice, meaning "be strengthened." We cannot strengthen ourselves; that is the Lord's work. Our part is to submit ourselves to Him. General George Patton summed it up well, "Courage is fear that has said its prayers."
The fifth and final command is the glue that holds the other four together. In 16:14, Paul exclaimed,
Let all that you do be done in love. Paul made his point especially clear by framing this letter's closing: "Let all that you do be done in love" (16:14), and "My love be with you all in Christ Jesus" (16:24). This love involves both love for the Lord (16:22) and love for one another (16:24). Paul earlier challenged his readers with the fact that "knowledge makes arrogant, but love edifies" (8:1). Love is the greatest motivating force for ethical behavior. The old saying is still true that "People need to know how much you care before they care how much you know."
Love is the remedy for church ills.
Characteristics of Spiritual Maturity.
16:15 Now, brothers and sisters, 12  you know about the household of Stephanus, that as the first converts 13  of Achaia, they devoted themselves to ministry for the saints. I urge you16:16 also to submit to people like this, and to everyone who cooperates in the work andlabors hard. 16:17 I was glad about the arrival of Stephanus, Fortunatus, and Achaicusbecause they have supplied the fellowship with you that I lacked. 14  16:18 For they refreshed my spirit and yours. So then, recognize people like this.
16:19 The churches in the province of Asia 15  send greetings to you. Aquila and Prisca 16 greet 17  you warmly in the Lord, with the church that meets in their house. 16:20 All the brothers and sisters 18  send greetings. Greet one another with a holy kiss. 1 Corinthians 16:15-20
In these six verses, Paul shared five characteristics of spiritual maturity:
service
submission
friendship
hospitality
affection
All five characteristics are essential aspects of growing to maturity in Christ and in our relationships with God's people.
Service. Stephanas and his family were Paul's first converts ("first fruits") in Achaia, the province in which Corinth stood. They had given themselves selflessly to serving the Corinthians. They were probably loyal to Paul and may have been the source from which he received some of his information about conditions in this church. Verse 15 states that the household of Stephanas "devoted themselves for ministry to the saints." The King James Version translates the verb "devoted" as "addicted." I like this! They were serving in ministry so consistently, so regularly, that it was like an addiction; they were hooked on ministry. That's not such a bad addiction, is it? Could anyone accuse you of this?
Submission. The Corinthians had a problem with submission to authority. They were competitive, stubborn, and even arrogant at times. Many in the church wanted to do their own thing. Paul encouraged them to appreciate some less flashy servants of the Lord. Submission is not earned by holding an office; it's earned by godly character and service. There's no indication that Stephanas was a pastor, or even a church officer. He was apparently just an ordinary Christian with extraordinary love. But he deserves as much respect as pastors and elders. Mutual submission is a key theme of Spirit-filled living. All believers are to submit to each other (Ephesian 5:21). Service, not status, should be the basis for honor in the church. Are you submitting to the various servant leaders in our church? Do you esteem them above yourself? Do you seek creative ways to honor them?
Friendship. Apparently, when the financial support for Paul's missionary work dried up, Stephanas, Fortunatus, and Achaicus bailed him out. But even more meaningful is the fact that they "refreshed" his spirit. One of the finest compliments that can be paid of another Christian is to say that he or she is refreshing to be around, picks up your spirit, and encourages you to keep going. I know a lot of people in our church who are like that; I always feel better after being with them. They are a blessing to everyone they come in contact with.
Consider – when you enter a room, is there more joy, peace, and love than before you arrived? When you leave, is the atmosphere and attitude better? Do you refresh your fellow-believers or bring them down?
When you experience refreshment from other believers, how should you respond? Paul recognized such people and gave them kudos. Thank them. Write them a note. Give them a hug and tell them how much they mean to you.
This section closes with two additional marks of spiritual maturity: hospitality and affection.
Hospitality. Aquila and Priscilla opened up their home and hosted a church. According to the New Testament, this dynamic ministry couple lived in at least three different cities—Corinth, Ephesus, and Rome—and in all three places they had a church in their house. Furthermore, it was at their house that Paul stayed during his very first visit to Corinth, probably for more than a year and a half. There may be no greater tool for ministry than the Christian home. Because the home is a testing ground for the power of love and acceptance, it serves as a living demonstration of God's love for those seeking to be part of God's family.
The late Dr. Francis Schaeffer and his wife, Elizabeth, moved from America to Switzerland and started L'Abri ("shelter") in their home in 1955. Soon they were inundated by students and others seeking answers to life's questions. They provided biblical truth, acceptance, and hospitality to all who came to their door.
Some people have a real gift for hospitality. Note the entire household of Stephanas is recognized in 16:15. Parents, children learn love and service in the home, and they learn the lack of love and service there also. They learn hospitality as they see their parents practice it; they also learn to hold on to their stuff tightly as they watch parents who do that. As a parent, are you helping your children learn through observation and practice how to live out these characteristics?
Affection. Paul saw the custom of the holy kiss as a proper corrective to the cliquishness and bickering that characterized the church at Corinth. It could also serve as a remedy to the tremendous personal isolation that so many feel today. Why, then, has this custom of kissing one another on the cheek all but passed from the church? First, it faded because it was liable to abuse. Some people had trouble distinguishing holy kisses from other kinds. Second, it faded because the churches became less and less about fellowship. In the little house churches, where friend met with friend and all were closely bound together, it was the most natural thing in the world; but when the little fellowship turned into a vast congregation, and houses gave way to cathedrals, intimacy was lost and the holy kiss vanished with it. The kiss, of course, is not the important thing; a hug, or a warm two-handed handshake, or an arm around the shoulder can express the same feelings, and in some cultures might be more appropriate. Alaskans are not, societally, big on kisses and I never really know what to do when a near-stranger hugs me. On the the other hand, if someone in my Sunday School spontaneously gave me a hug, I would return it because I consider them at least acquaintances. The key is the love and intimacy that the gesture symbolizes. Who needs a hug or a holy kiss from you today? How will you communicate your love to others in the body of Christ? Love is the remedy for church ills.
Mark of Spiritual Maturity (16:21-24).
I, Paul, send this greeting with my own hand. Let anyone who has no love for the Lord be accursed. Our Lord, come! The grace of the Lord Jesus be with you. My love be with all of you in Christ Jesus. 1 Corinthians 16:21-24
Please notice that this third and final point is singular, not plural. In fact, in these four verses, Paul boiled down everything that he has said in this passage and in this letter to a single word: LOVE. First, however, he provided a note in 16:21: "The greeting is in my own hand—Paul." This verse indicates that this letter, like most of Paul's letters, is written by a scribe. The scribe did not compose the letter. He merely put ink to paper or papyrus. In our day, this is akin to an executive that dictates a letter to a secretary but signs it and adds a brief note at the bottom. Paul picked up the quill and signs off this letter with a personal touch.
In 16:22, Paul's personal touch is a verse with a curse: "If anyone does not love the Lord, he is to be accursed. Maranatha." Wow! Sobering, right? The word "accursed" means "devoted to destruction." Did Paul mean temporal or eternal destruction? Most scholars argue for the latter; however, there is no contextual reason to assume that Paul is now all of a sudden discussing unbelievers or false teachers. Rather, it seems that he is still addressing believers. True to form, some of the Corinthian church members did not love the Lord. Lack of love for the Lord refers to factiousness, self-seeking, strife, and carnality that practically denies one's love for Christ. In this context it means lack of obedience to Him in such things as exalting human wisdom over the wisdom of the cross, tolerating incest, attending idol feasts, dividing over spiritual gifts, and abusing the Lord's Supper. Those who fail to love the Lord and other believers will face God's curse. This probably is exclusion from fellowship in the local church. The opposite of this is "Maranatha," an Aramaic word that means, "Our Lord, come." This is similar to John's final words in Revelation 22:20: "Come, Lord Jesus."
Paul concluded this strong but loving epistle with a prayerful benediction of God's grace. This is the very same way that he began his letter: "Grace to you" (1:3). What a wonderful reminder that people need the grace of God, for without it they are hopeless. The most loving act that we can perform is to show people God's grace.
First, we must share God's grace in salvation. This means informing people that God's love is not based on our own merit but on Jesus Christ's merit. We receive salvation the same way that we would receive a Christmas gift. We simply open up our hands, receive it, and then express gratitude. We must also be messengers and dispensers of grace to those who are believers. This means not only do we proclaim God's grace in salvation, but we exemplify God's grace in being gracious.
The last sentence of the letter, written in Paul's own hand, reaffirmed his love for all the Corinthians—despite their failings, despite their arrogance. Although Paul knew some pretty ornery people in the Corinthian church, and some of them made his life difficult, he sent his love to all of them.
Paul wrote thirteen letters, yet this is the only one that he ends with an affirmation of his love for his readers. It's amazing when you think of the church to which he expressed it. This was the church that resisted him the most, that was the most fractured in its love life. But Paul wrote, "I love you," not just in himself but because of the relationship with Christ that had transformed his life. Out of that he expressed his love for the church, because he knew that's the only kind of love that lasts, the only kind of love that makes a difference, the only kind of love that's tough enough to survive in the face of the personal rejection and insult he had experienced from this church.
Who do you need to express love to today? Who do you need to forgive? Who do you need to come alongside of? Who do you need to serve or to reach out to? Our church will advance when we show love for one another. As Jesus said, "All men will know that we are His disciples by the love that we have for one another" (John 13:34-35).
Love is the remedy for church ills.