It bears all things, believes all things, hopes all things, endures all things. (1 Corinthians 13:7)
Paul spoke of four different qualities of love, all linked to each other by the word rendered "all things.", which seems to fall short of communicating what Paul is saying. Love does not, for example, believe everything. It is not "love" for a mother to believe her child when he denies getting into her freshly made pie, when the meringue has formed a mustache around his mouth. Paul had just written that love "does not rejoice in unrighteousness, but rejoices with the truth" (verse 6). While we tend to read these as separate phrases, they are dependent upon one another and should be understood in context. How could he inform the Corinthians that "love" accepts everything as truth, believing whatever one is told and not contradict that earlier statement?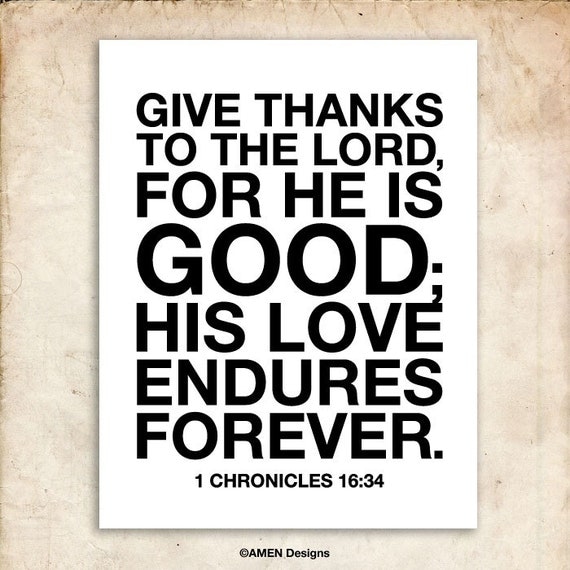 Instead, what it means is love is always characterized by certain qualities, without exception. Throughout history, man has sought to excuse disobedience or sin by convincing himself that his situation is an exception. Jesus was asked if a man could divorce his wife for any reason at all (Matthew 19:3). His response was a refusal to dwell on the exceptions. He focused instead on the rule. He knew that for the Pharisees, the exception had become the rule. This is why Paul had already excluded any "loopholes" in the Bible, by insisting that whenever we succumb to temptation, it is not because we had to (The "I'm only human" defense), but because we failed to act upon God's divinely provided "way of escape":
No temptation has overtaken you but such as is common to man; and God is faithful, who will not allow you to be tempted beyond what you are able, but with the temptation will provide the way of escape also, that you may be able to endure it (1 Corinthians 10:13).
And so Paul informed his readers that there are four things love never ceases to possess and to practice, four things which can always be expected from genuine love.
(1) Love always bears up under adversity ("bears all things").
Love had endurance. It can continue no matter what the opposition.
Edwards points out that the Greek term employed by Paul has two senses:
The term used here by Paul "… means originally 'cover over,'" … then, "contain as a vessel." From this latter meaning two metaphorical uses of the word are derived, either of which may be here adopted:

that love hides or is silent about the faults of others;
that love bears without resentment injuries inflicted by others.

(T. C. Edwards, A Commentary on the First Epistle to the Corinthians (London: Hodder and Stoughton, n.d.) p. 347)
I do not believe we are forced to one choice or the other. It is completely within the realm of possibility that Paul meant us to understand this word in terms of its broader range of meaning. If true, we can see two major dimensions to love's consistent capacity to "hold up" rather than "fold up."
First, love bears up silently; that is, love covers sin with a cloak of silence. Sin is shameful, and love does not wish the sinner to be shamed more than necessary. Noah's son, Ham, broadcast his father's shame to his brothers when Noah was drunk and naked in his tent. His brothers "covered" Noah's nakedness in a way that prevented them from viewing his shame (Genesis 9:20-23). Peter reminds us that Jesus suffered silently, not responding verbally to the abuses hurled upon Him, and that this pattern of silent suffering is to be followed by all the saints (1 Peter 2:18–3:15; 4:8).
Matthew's Gospel sheds further light on this matter of our silence when Jesus teaches His disciples about church discipline (Matthew 18:15-20). We are to go privately to a brother who has sinned against us, and if he repents as a result of our rebuke, the matter is settled, never to be made public. If, however, this wayward brother resists and refuses to repent, then the matter once dealt with in the strictest privacy must now be dealt with in a way that becomes more and more public. After all efforts to turn the wayward brother from sin have been rejected, the whole church must be notified of his sin, and he must be publicly ex-communicated. Love always seeks to keep the sin of a wayward brother as private as possible, but this does not mean we cannot and should not be confronted publicly, if all private efforts have failed.
Second, love always bears up, no matter how great the persecution, suffering, or adversity. Job's wife "tempted" him to sin by urging him to "curse God and die," thus bringing his suffering to a conclusion. Love never caves in or collapses under duress. Love always holds up. Should we attempt to deceive ourselves by thinking otherwise, Paul's words in 1 Corinthians 10:13 jolt us back to reality.
Third, love always has faith ("believes all things"). Love never forsakes faith. The word translated "believes" in this verse is a verb, and the noun which shares the same root is very often translated "faith" in the New Testament. Of all the many times Paul employed the verb found here in our text, virtually every time it is used in a context which indicates the one who "believes" is the one who "has faith." It is often used of those who have come to faith, those who have become "believers" (see 1 Corinthians 1:21; 3:5; 14:22). Only once in Paul's epistles does this verb refer to a belief in something other than the truth of the gospel:
For, in the first place, when you come together as a church, I hear that divisions exist among you; and in part, I believe it (1 Corinthians 11:18, emphasis mine).
Love always believes; it always has faith, even when life seems to be crumbling about us. Adversity is never an occasion for unbelief. Paul, imprisoned and awaiting a verdict from Caesar, was filled with faith, trusting that his death would either bring him into the presence of God or that his life would be used to draw others nearer to God (Philippians 1). Suffering is not an excuse for the failure of faith; rather, it is an occasion where love and faith may be demonstrated.
I know that faith, hope, and love are often mentioned together or are found in very close proximity to each other. I've come to appreciate the very close association that exists between love and faith. When Jesus summoned the four fishermen, Peter and Andrew, James and John, why did these men leave their nets, their boats, and even their fathers to follow Jesus? Was it because of their faith? Partly, but I think they were drawn to Jesus out of love—His love for them and theirs for Him. These disciples did not understand a great deal about Jesus and His gospel until after His death, burial and resurrection. What kept them following Him before these things were clear in their minds? Faith, in part, but also love.
Love always has faith. Our love for God and our trust in His Word should give us unlimited faith in Him. Those men and women whom we love we must also trust, but within limits. We dare not believe everything we are told. In Deuteronomy 13, Moses warns the Israelites concerning those who would lead them astray. Included among those who might mislead us are those we call our "loved ones" (see 13:6-10). Love is never a license to uncritically accept all we are told. The love we find in the Bible is based on the truth (see Philippians 1:9-10; 1 Timothy 1:5).
Our faith must not be in our fellow man, but in God. No matter how bad things may be, no matter how much grief others may dish out to us, we should have unlimited faith in God. We should have faith in His promises to sustain us, to keep us from falling, and to perfect His work in us. We should have faith that God is using our trials and tribulations to strengthen our faith (Romans 5:1-11; James 1:1-18) and to bring about our good and His glory (Romans 8:28). Paul found great consolation in his sufferings for Christ's sake because it enhanced his sense of identity with Him and his love for Him (see Philippians 3:8-11; Colossians 1:24-29).
All too often I see a kind of cynicism in Christians that is not compatible with faith. Of course, we believe in the depravity of man. We know this world is passing away and that the unbelieving world's efforts to bring about the improvement of man's moral and spiritual nature are doomed. We know a genuine and permanent peace will never be negotiated or brought about on this earth, apart from the return of our Lord and the establishment of His kingdom. Nevertheless, we can have faith that God will bring about His purposes for this earth and that He can save those who are seemingly hopelessly lost in their sins (such as Saul of Tarsus). We can be optimistic about what God will accomplish through us in this world. Love, true love, always manifests faith.
Fourth, love always has hope. Faith is believing in what is ultimately real and true but not immediately seen (see Hebrews 11:1). Faith believes God is going to give us that which our eyes do not and cannot see but which God has promised to us. Hope is our longing and desire for those things which are future, which by faith we believe we shall receive.
For we know that the whole creation groans and suffers the pains of childbirth together until now. And not only this, but also we ourselves, having the first fruits of the Spirit, even we ourselves groan within ourselves, waiting eagerly for our adoption as sons, the redemption of our body. For in hope we have been saved, but hope that is seen is not hope; for why does one also hope for what he sees? But if we hope for what we do not see, with perseverance we wait eagerly for it (Romans 8:22-25).
The concept of hope is frequently found in Paul's writings. Hope enables the Christian to face even the most adverse circumstances, hoping for the promised blessings which will follow. "Hopeth all things is the forward look. The thought is not that of an unreasoning optimism, which fails to take account of reality. It is rather a refusal to take failure as final. Following on from believeth all things it is the confidence which looks to ultimate triumph by the grace of God."
We can fairly readily grasp the relationship between faith and hope, but what is the relationship between hope and love? It seems to me that we hope for what we really love. I think we see this kind of hope in the life of Jacob. When Jacob fled from home (really from his brother Esau), he went to live among his relatives in Padan Aram. Finding his uncle Laban, Jacob stayed with him, falling in love with his younger daughter, Rachel. Jacob worked for seven years to earn the dowry for Rachel, only to discover that Laban had given him Leah instead. It took another seven years of labor before Jacob had paid the dowry for Rachel. And yet we read these words concerning Jacob's attitude toward the delay in obtaining Rachel for a wife: "So Jacob served seven years for Rachel and they seemed to him but a few days because of his love for her" (Genesis 29:20). Jacob's love for Rachel gave him both hope and endurance.
Of course there is a sense in which our love for others should give us hope for them. We love the children God has given us, and as they grow up, we have hope that God will save them and that they will grow up to be true disciples of Jesus Christ. Our hope, however, is not in them so much as it is hope for them. We have hope for our children because ultimately our faith and hope are in God. We have hope that God will accomplish certain things in them.
Many of the Corinthian Christians were Paul's spiritual children (1 Corinthians 4:14-15). In spite of all the abuse he had taken from these, his children, Paul had great hope for them (see 1 Corinthians 1:4-9; 2 Corinthians 1:7; 2 Corinthians 9:11-15; 13:6-14).
Man's hope may be wrongly placed (see 1 Timothy 6:17), but the only true source of hope is God, and particularly the Lord Jesus Christ (see Psalm 33:17; 1 Peter 1:21; Psalm 31:24; 38:15; 42:5, 11; 2 Corinthians 1:10; 1 Timothy 1:1). Christians should be characterized by hope in the midst of adversity, and it may well be this hope which opens the door for sharing our faith with others: "But sanctify Christ as Lord in your hearts, always being ready to make a defense to everyone who asks you to give an account for the hope that is in you, yet with gentleness and reverence" (1 Peter 3:15). True love is characterized by a consistent hope. Love always hopes.
Fifth, love always perseveres ("endures all things"). Some have been troubled that the first description of love ("bears all things") is too similar in meaning to Paul's last description ("endures all things"). I believe these two things are related, just as "faith" and "hope" are related. I see the "bearing" of things related to the intensity of the trial or offense. "It was more than I could handle," someone excuses. "How much am I supposed to put up with?" another asks. Perseverance or endurance do not focus so much on the intensity of the trouble as the duration of it.
Love, Paul wrote, does not run out of time. Love lasts. This point will be taken up in the following verses. No matter how difficult the trial, love bears up under it; no matter how long the trial, love perseveres. This was not the case when the Corinthians divorced one another (chapter 7) or when one believer took another to court (chapter 6). There is a world of difference between a Christian asking the question, "How long?" and the Christian throwing in the towel with the excuse, "Too long!"
This, by the way, are what marriage vows are all about. When a man and a woman love each other and enter into covenantal marriage by the taking of vows, they promise to love each other, no matter what. And when they repeat their vows to each other, they commit themselves to loving their mate, "until death do us part." Love does not put time limits on its own existence, even when things get rough.