Make a list of interesting stats in your niche – Want to blow your reader's minds? Create a useful resource of stats in your niche.

An InLinkz Link-up

get the InLinkz code

So, when this topic came up, I had to think long and hard about it, because I wasn't sure what was meant by "niche". What particular niche are we talking about?
I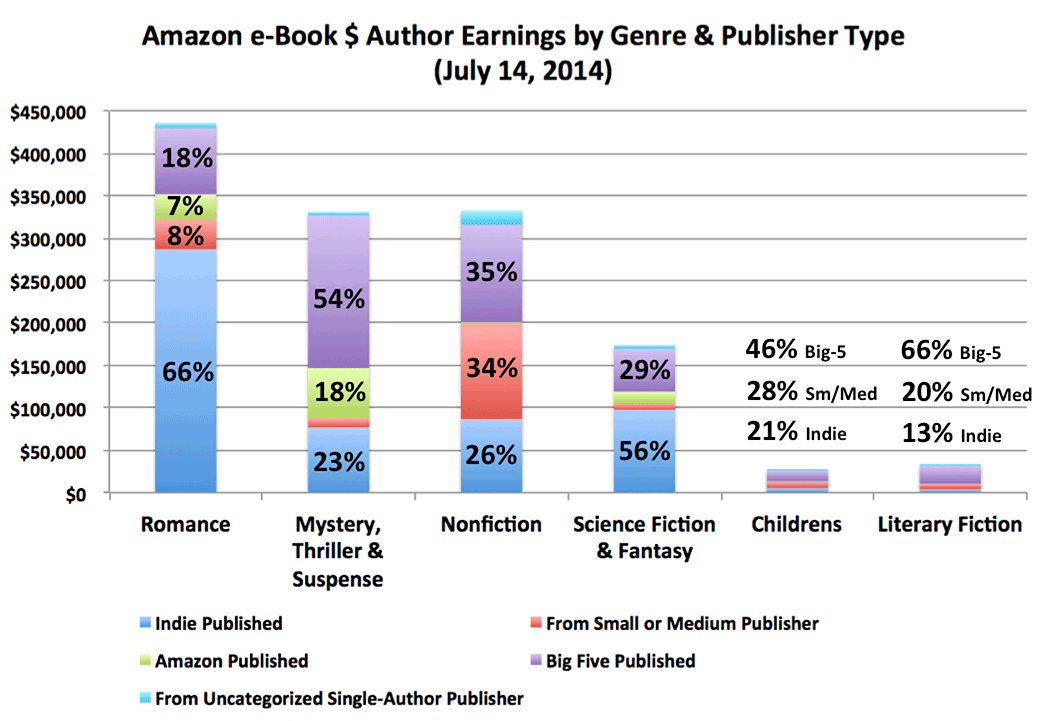 'm a member of several niches. I'm a multi-genre author, for example. I'm cubbied with born-again Christians (though I don't write expressly "Christian" literature". I'm a libertarian. I'm an Alaskan. This is probably just my dislike of categories that is rearing its head.
So bookish stats –
Print books are back (though you can't tell it by my paperback sales). Apparently 571 million print books were sold in 2015, which is 17 million more than the year before. E-books are hovering around 25% of the book market, which actually makes me feel pretty good about my sales, which are growing but not setting any records. Adult non-fiction remains the largest print category. Hard cover books saw sales increases in 2015, but sale of mass market paperbacks saw a double digit decline.
Ebooks have proven they're not just a fad. They're here to stay. According to K-Lytics, 75,000 new books are added to the Kindle store every month so it looks like e-books have stabilized and they are selling. Part of the problem is that, in the US (the largest e-book market) over 1/3 of all ebooks don't have trackable ISBNs, which makes it hard to monitor the market. (For the record, I own my ISBNs, I don't get them "free" from Amazon).
Traditional publishers discourage the purchase of ebooks by pricing an ebook (that can't be loaned or resold) the same, or even higher, than paperbacks, which means traditional publishers don't see a lot of sales from ebooks. I've seen many of my traditionally published author friends struggle to make any sales at inflated prices, but you do want to price an ebook in such a way that people feel they are receiving quality.
According to Mark Corker (of Smashwords), ebooks priced at $2.99 to $3.99 sell, but books priced at $1.99 don't. I find that interesting and a good reason to increase my book prices. Another niche I'm a member of is capitalistic entrepreneur.
Meanwhile, here are some cool statistics
1/5 to 1/4 of ebooks are by indie authors.
Nearly 1/3 of ebook earnings goes to indie authors, who receive a higher royalty than traditionally published authors.
I'm a multi-genre author because when I look at my back catalog, I see I've always been a multi-genre writer. That can be a business decision. Not all genres sell equally well. Readers have preferences. The most popular genre is ….
Romance. Okay. Moving on … no, seriously … I couldn't easily write a romance because that's just not me. I walk in the woods with grizzly bears and I carry a gun. Just not all that sentimental. I could only do romance if it was mixed in with something else. But … but … it's the biggest genre. Maybe I need to free myself to think differently in order to dip my toe into the genre that makes up 50% of the ebook market.
The good news is that other genres are gaining a substantial foothold with readers in the ebook market.
Science fiction and fantasy are the next most popular genre(s) in ebooks. I think of them as separate genres, but the industry mostly doesn't. I've got a fantasy series underway and an apocalyptic series too. Technically, apocalyptic is science fiction even if it is set in a world we all recognize. I'm happily nested amid this combined genre that makes up about 12% of the ebook market.
The National Book Awards' young writers prize, 5 Under 35, announced that the margins are in today. For the first time in its 10-year history, three of the five honorees were published by independent presses: the Dorothy Project, Ig Publishing and Hawthorne Books. With smaller print runs and often an intimate relationship with readers, these smaller houses are able to take bigger risks than their larger counterparts and are finding truly excellent writers outside the mainstream.
There are 5 large publishers (Penguin-Random House, Harper Collins, Simon & Schuster, Macmillan and Hachette), plus between 300-500 medium sized publishers and 86,000 small press/self-publishers. That's me. Because I'm an independent author who publishes through an author cooperative, I am technically a small-press publisher. Self-publishing rose slightly in 2015, with more self-publishers reporting that they use consultants for editing and formatitng support. That will be an interesting research project in a year … to see if e-book quality by self-publishers has increased any over the last 12 months. We can only hope so.