What Life Events Shaped You Into Who You Are?
If you could think about all the events that unfolded in your life, which ones shaped you into who you are now?
ALL of the events? How about just the highlights? I suspect I am shaped even by the minute interactions I have with people in the grocery store line … I'm just unaware of it.

An InLinkz Link-up

get the InLinkz code

When I was six years old, Fairbanks Alaska experienced a 100-year flood. It's such a big deal here that people still date things as pre-Flood and post-Flood. A lot of us spent a couple of weeks living out of the backs of cars and eating WW2 K-rations salvaged from the flooded bomb shelters. My parents struggled with housing after that due to a string of rental houses with ruined furnaces and I ended up spending the winter with a friend of theirs who had a bunch of kids and a working heating system.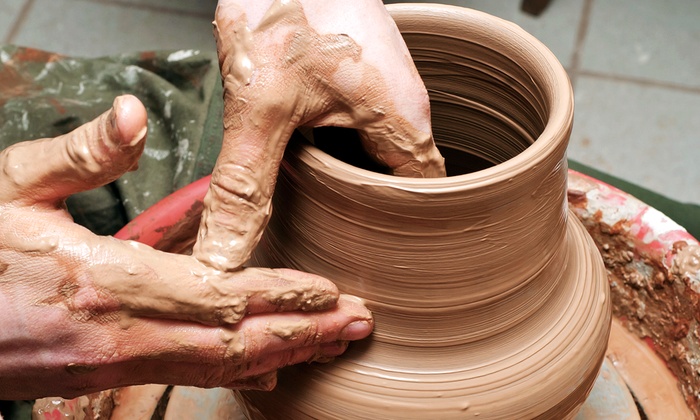 That experience taught me a lot about being tough to get through something because the water will eventually go down and your parents will eventually stop moving and you'll get to live in a house with a bedroom again. But it also taught me to not really trust that this reality will be permanent and good. It won't be. Rivers can raise again. Don't get too comfortable. Keep some food in reserve and be ready to move what you care about to higher floors. Borrowing from a blog hop post a couple of weeks ago … winter is coming. Be prepared.
When I was 11, a teacher made me write a story for a class assignment. I HATED it. It was way too regimented for my tastes. But it set something off in me that made me the writer I am today. It certainly didn't turn me off writing. It made me want to do a better job. Maybe I would have become a writer anyway, but I count that as a formative event.
My dad died when I was 12 and my mother promptly remarried her ex-husband. Earl had always been around. He was my brother's father and Fairbanks was a small town. My dad tolerated his woman's ex. I have a photo of them sitting on the bleachers at a baseball game. I guess they were friends … sort of. My brother says my dad was his model for being a stepfather … not bad considering he never lived with us. Earl had just moved back to town and happened to have his trailer parked in our back yard when my dad died of a stroke at a young age. He was supportive during a tough time. He still loved my mom. She may have felt she needed a man in her life. He wasn't a bad guy … mostly. But I swore to myself that I would never be as faithless as my mother had been. I didn't hate my mom for her decision. I didn't hate Earl. I simply didn't agree with their actions in that area and that meant that I have been much more careful in my relationships than they were. I noted their path and have tried very hard not to walk it.
When I was 16, I accepted Jesus Christ as Lord and Savior of my life. It wasn't something we did as a family. I started going to church on my own and my parents thought I'd lost my mind when I tried to tell them about it. More than anything else, this changed my perspective on the world and my life choices. I've skipped a lot of rough roads that were options for me because I would pause often and ask if this was something a Christian ought to be doing. It has shaped many of my choices in my adult life.
I chose to work my way through college rather than take out student loans. My parents came from a debt-adverse generation. My father turned 16 the year the Great Depression started. My mother was six. They were careful with their money and only took on debt for houses and even then, the longest mortgage they ever took out was 10 years. They saved a little bit for me to go college, but I had to pay 75% of it. When the high school counselor was talking about student loans, I felt this big lump in my chest … like a lead weight threatening to drag me to the bottom of a deep, dark ocean. I decided to get a job and work my butt off to pay for college. I had help from Pell grants, but mostly, I paid my own way, either working while I was in school or working 2 or 3 jobs seasonally so I could concentrate on school during the winter. Except for two years when my daughter was little, I've been gainful employed since I was 14 years old, sometimes with more than one job. There is a great deal to be said about paying your own way and understanding your own value. It has a lot to do with why I view the world as I do.
I married Brad when I was 25. He makes me laugh until I can't breathe and almost wet my pants. He has also made me cry … a lot. When our daughter was little, her dad and I went through a very rough time in our marriage when we decided it would not end in divorce, but we were separated for a while. I learned that you can't change someone, but you can change your response to them so that, if they want to be with you, they will (sometimes) choose to change themselves. And if they don't, then the choices you make won't be fun, but God will be with you even then.
My life is not a field of clover today. Life will always hand you challenges. My daughter is a gypsy bluegrass musician who appears to be hiking through Canada with low-lives. It's not my choice and I wish I could step in and intervene, but my own past teaches me that I can't. People have to learn on their own and a long walk through Canada is maybe just what my little vagabond needs to grow up. She needs her own formative experiences. I have to trust God that He has a plan in all of this and I'll understand it next year or a decade from now. Or maybe Bri will in 30 years.
We are the sum total of our experiences. God is the Master Potter Who has tossed me on His wheel and is shaping me to His purposes. "A potter has the right to do what he wants to with his clay, doesn't he? He can make something for a special occasion or something for ordinary use from the same lump of clay." Romans 9:21