How Do You Work While Traveling?
Many people work remote and travel with their work now. It really helps to see how others work and reach their goals while they're traveling. Share your tips.

An InLinkz Link-up

get the InLinkz code

Okay, I live in Alaska, where we are still in 3rd world status when it comes to connectivity, so working remote is different depending on where I am traveling.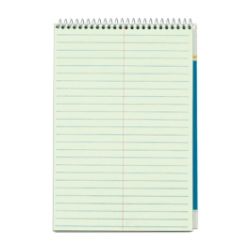 If I'm traveling to Anchorage or the Lower 48, I bring my laptop and continue working like I always work … although I did stay at a friend's house a while back who would not allow me to use his wi-fi. I still worked off-line and we went to Starbucks often enough that I could continue to do things on the Internet, just not on my own schedule. The cloud is very accessible these days and I also carry a thumb drive because it's a lot harder to steal a thumb drive in my pocket than my laptop.
In reality, though, there are a lot of places I go where my laptop shouldn't. It would just be a really stupid idea to take it camping, hiking, hunting, fishing or white-water rafting. The Alaska Marine Highway doesn't have connectivity, but it also doesn't have places to plug in. There are just a lot of places where I go that I can't take my trusty writing tool.
But that doesn't stop me. All I need to write is a spiral-bound stenographer's pad and a pen. Those are almost always in my backpack as I hike into the woods. I take it with me when I'm going somewhere without connectivity. I usually carry one with me even when I travel in the Lower 48 because sometimes we have odd friends with issues about wi-fi. I can write anywhere with my steno notebook and pen. What I lose in efficiency by having to transcribe into the computer later I sometimes offset by the burst of creativity that writing long-hand affords me.
Sometimes the simplest approach is the best.