Have you ever wondered what Julian Assange is trying to do with Wikileaks?
Yes, we know that he releases information that others want to keep private, but why? What would be his reason for this?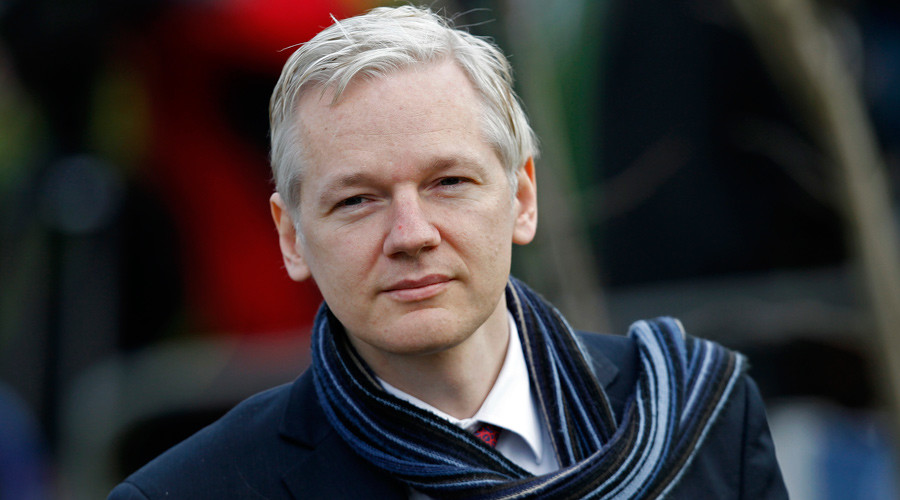 There are all sorts of hackers in this world. The "black hats" seek to embarrass people and disrupt their lives. The "white hats" seek transparency and the uncovering of secrets that shouldn't be kept from the people they affect. Assange is definitely a "white hat", coming out of a cyberpunk movement branch in Melbourne, Australia circa 2006. These were some intelligent and technie fellows inspired by Timothy May and Murray Rothbard and others.
Assange explains his stragetgy in a series of essays that someone helpfully arranged on a pdf. Follow the link, because it's really pretty intriguing. Assange started out by describing modern governance as conspiracy.
"Behind the ostensible government sits enthroned an invisible government owing no allegiance and acknowledging no responsibility to the people." Theodore Roosevelt, as quoted by Assange.
Assange called these conspirators "neocorporatists," referring to the entire complex of legislators and bureaucrats, and the corporations who purchase laws from them. It's all very similar to "crony capitalism". In fact, the two concepts walk hand-in-hand. They exist in elaborate networks which have been examined by other writers. Here and here are some examples. The public saw Barack Obama as the President, but they didn't see these "shadow" networks operating in the background, yet these networks are the real power … and WikiLeaks's actual targets.
This is the most important think to understand about Wikileaks. Assange may seem to be addressing governments, but what he's really seeking to do is affect communication inside these networks:
[W]e see conspiratorial interactions among the political elite… the primary planning methodology behind maintaining or strengthening authoritarian power… these plans are concealed by successful authoritarian powers.
WikiLeaks was designed to hurt power that hides its intentions by dragging it out into the sunlight. Unmasking those intentions is not the goal. Assange seeks something deeper than that.
Not every conspirator trusts or knows every other conspirator even though all are connected. Some are on the fringe of the conspiracy, others… [may] be a bridge between important sections or groupings of the conspiracy.
Assange believes such a network can be disrupted by "distorting or restricting the information available to it," by "unstructured attacks on [its] links," by dividing the network by cutting links.
A conspiracy sufficiently engaged in this manner is no longer able to comprehend its environment and plan robust action.
Assange wants to stop the "conspiracy" from trusting itself, so the goal of WikiLeaks is to prevent a network of this type from communicating with itself.
When WikiLeaks published the Democratic National Committee's dirty secrets, it wasn't trying to drive public outrage over the content. It was trying to make the conspirators distrust each other, and especially to distrust their communications, because if those links go, networked power goes with them. Public outrage is just a nice side benefit.
It's a brilliant strategy, actually. Wikileaks isn't reacting after events as it would be in exposing dirty laundry. They are acting in advance, disrupting their enemy's ability to function in the future.
How does that work? A network of this type invariably reacts to leaks by closing itself tighter against untrusted links. By closing itself off from intrusion, the network becomes less and less able to engage with anything outside itself. The less it engages with things outside itself, the less it can enact power outside itself.  Eventually, the elite power brokers become so paranoid they can no longer conspire among themselves.
The more secretive or unjust an organization is, the more leaks induce fear and paranoia in its leadership and planning coterie… in a world where leaking is easy, secretive or unjust systems are nonlinearly hit….
It's going to require more than this brilliant strategy to bring our world out of its current barbaric age where governments are allowed to spy on their citizens and use what they learn to take away our liberties, but it's a move in the right direction.
The new world of the internet longed for independence. But states and their friends moved to control our new world. They leached into the veins and arteries of our new societies, gobbling up every relationship expressed or communicated, every webpage read, every message sent and every thought googled, and then stored this knowledge, undreamed of power, in top secret warehouses, forever.

And then the state reflected what it had learned back into the physical world, to start wars, to target drones, to manipulate UN committees and trade deals, and to do favors for its vast network of industries, insiders and cronies. (Julian Assange – Cypherpunks: Freedom and the Future of the Internet)
While we're busy playing on the Internet and tweeting cat photos, Assange is working on our behalf to free us from tyranny that some of us stubbornly refuse to acknowledge. If you would prefer a world where you are actually free to decide things for yourself. you might want to support his efforts and come alongside those of us who do already. At least learn about what it is he's up to.