At this writing, it appears that the Electoral College has settled the matter in favor of the Constitution and Donald Trump will be the president … like it or not.
This entire electoral incident should warn us on just how insane the American elite has become. Presumably, they have access to the same Constitution that I have access to, so why is it that they seem unable to understand this very simple truth?
There has never been a national popular election for United State President. The Constitution provides for the states to elect the President and allows for states to decide what procedures to follow to do that. Theoretically, they could vary the procedures from state to state, but that isn't the reality. Since 1836, the states have held statewide popular elections for President. Three states allow votes to be counted proportionally. The rest apportion electors according to the winnter of the statewide popular election. Additionally, 30 states require electors to vote with their statewide popular election. The media (and I suspect the public schools since I graduated) has put forth this fantasy of the national popular election, but it is a fantasy. It doesn't exist. In fact, states should probably just stop giving their vote totals to the media until after the Electoral College meets. This might help with some people's Electoral Delusional Complex.
On November 8, 2016, the voters in 51 states held popular elections (in accordance with the Constitution) and Donald Trump won 30 of those states. Hillary Clinton lost in a landslide. He may not be the best president we could have gotten. It's entirely possibly he will not do what needs to be done. I suspect he's better than Hillary would have been, but I don't think that's saying a whole lot. But he won the election and it's time to move on.
BUT …
American elites are working to create a constitutional crisis as I write this, building up an immense head of steam that the Electoral College did not defuse.
Why? Because the Russians allegedly "intervened" in a US election. How did they do that?
They revealed the truth.
Yeah … shocking, right? How dare they!
But … wait … they told the truth and America's elite overlords are upset about that?
Hmmm … maybe that tells us something about the elites that we really ought to pay more attention to.
The leaked emails were true and the truth they revealed ought to be huge news, talked about around every dinner table in America. Instead, the elites are trying to distract us with the revelation that RUSSIANS may have "interfered" with the election.
The inference is that the Russians did more than just reveal the truth at the worst possible time in the campaign for Hillary Clinton. I know people who are absolutely convinced that the Russians hacked the voting machines … even though that would be virtually impossible in 51 separate statewide elections, especially since some states use different systems at the district level … resulting in hundreds of different systems that would all need to be hacked. Yeah … can you say "Conspiracy Theory"?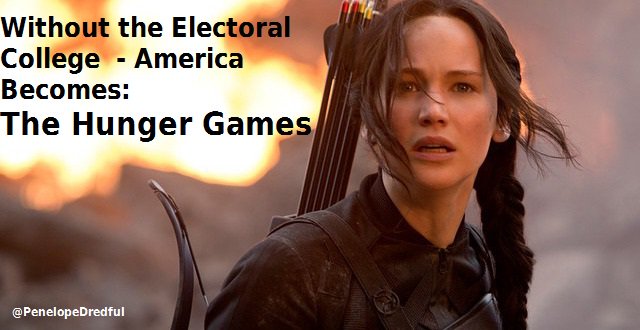 But, truthfully, they are mostly upset that the American people learned the truth about Hillary Clinton from her own camp and then voted based on that truth.
I didn't vote for Donald Trump or Hillary Clinton. My decision was made months before the emails confirmed what I already knew, that Hillary Clinton is a lying warmonger who hates ordinary American people. But, for half a second in the voting booth, I almost filled in the oval for Donald Trump because I feared Hillary Clinton might win. Why was I more worried about it than I had been since March? I'd read those emails. I suspect a lot of people who read those emails filled in ovals for Donald Trump … because they had seen the truth about Hillary Clinton and they were voting against her and all that she stands for.
Democracy is supposed to be about allowing the people to self-govern through the ballot box. This time around, we rejected a candidate who had revealed herself to be an elitist snob, warmongering liar and enough of us embraced a candidate some of us don't like. When it was Barack Obama and Mitt Romney in 2012 there was no call to set aside the election results. Why? Because everybody … even the losers … accepted that the US system works and doesn't need to be "fixed", but also because most people recognized that Romney's "49% of the electorate" comment was him opening his mouth to insert his foot by revealing himself to be an elite. So, why is it different now with Hillary?
I suspect a lot of Hillary supporters have refused to read the emails. Maybe none of our elites have read them. I did … well, a sizeable chunk of them. They were … damaging. If I'd liked Hillary before, I probably wouldn't have liked her after reading them. And, I know people who did change their votes after reading them. The emails, because they were truth revealed, had that effect. Yet, the entire elite class, including nearly all major media, doesn't seem to have read them. Or maybe they didn't have that effect on them because they already knew that was the prevalent Democratic attitude toward the American people.
So, to my point of view, the Russians did us a favor by revealing the truth. They didn't tell us their version of the truth. They released elitist emails that revealed the truth about the elites in their own words. So much more damaging than if the Russians had concocted lies.
Thos emails are a massive condemnation of American governance, especially in the Obama administration. The voters, now thusly informed, voted in their own better interests to pivot away from DC elites. I still doubt that Trump will "drain the swamp" or "make America great", but I don't fault my fellow voters for voting against Hillary. That is how democracy works … like it or not.
The Russians didn't "interfere" with the election by enlightening the electorate with actual truth. Would we be having this conversation if the New York Times had released the information? I doubt it. We'd be excited to see real journalism back from the dark maze it has been wandering in. Can someone please lower a lantern into that sewer? Really, it would be wonderful to see the return of real journalism.
If you want to know what interference in an election looks like, go back and review what the elites have done to forestall the inaugaration of the people's choice for President. Remember the riots? Remember the calls for Electoral College electors to disenfranchise the voters of their states and vote for Hillary? Do you hear the continued calls for Congress to step in and overrule the EC?
Yeah, THAT is interference in an election and you don't have to love Donald Trump to recognize it.