So I fact-checked Donald Trump's acceptance speech at the Republican National Convention, but I didn't say much about what he had to say. Tonight we get to hear Hillary's acceptance speech and I wonder if she'll actually try to reach the voter or just stick with her elitist paternalism.
First, Donald — please don't yell at me for 75 minutes. I'm not that excited about you anyway, but that was hard to take. You did prove, however, that your lung capacity is greater than Hillary's, which is a good thing if someone is looking for a healthy president. I've heard that you've never smoked and I assume that includes marijuana. Judging from Hillary's draw-string mouth, I think she cannot say the same thing.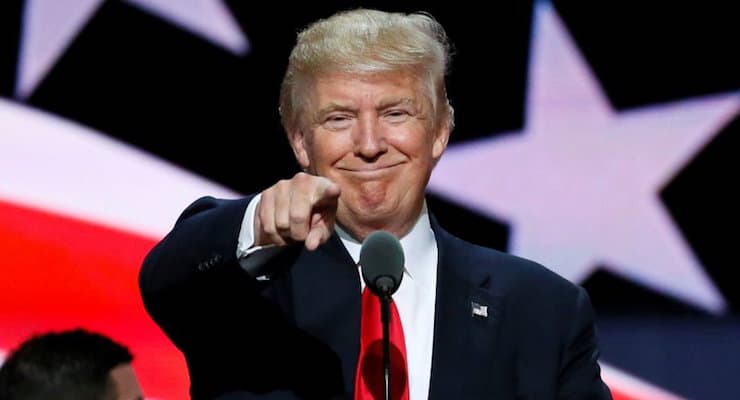 But onto the point of this article. Trump's speech mostly resonated with his listeners — even people like me who won't be voting for him. Brad has decided to vote for Trump because of the issues he touched on in his acceptance speech.
People feel that the country is on the wrong track. The latest Real Clear Politics data shows 69.3 percent of those surveyed believe we're on the wrong track. That's the highest rate since the Carter administration, which should tell us something. It does not benefit politicians to tell us that everything is great, as they are doing at the Democratic National Convention this week. Things are NOT "getting better". Only Washington elites who are insulated from the consequences of their policies believe things are getting better and absolutely no well-informed person I know believes next year will be better than this year if we continue the same failed policies of Barack Obama. I do know some educated fools who haven't seen that handwriting on the wall.
Crime and violence are serious concerns of many people. While I think that's over-hyped by the grow-the-government types, Trump promised to be a "law and order" president. There is strong belief that race relations have deteriorated since President Obama took office. Citizens fed up with police brutality are now attacking the police. While the violence is 100% wrong, I get the sentiment. Poor children are trapped in failing public schools and Democrats won't let them escape. Trump and his running mate, Mike Pence, promise school choice. Terrorism is on the rise at home and overseas while our military focuses on the inclusion of transgender and women soldiers. Veterans are not being adequately cared for. Trump touched on all of those hot spots.
Speaking to blue collar "Reagan Democrats," who haven't had a significant pay raise in years, or who are unemployed or underemployed, Trump said, "I am your voice." And in a great turn of a phrase, he pointed out that Hillary wants us to recite "I'm with her" in a show of unity while Trump announced "I'm with you."
The establishment and the media are united in their opposition to Trump, claiming he is playing on fears, but they fear of losing control of government and their lucrative positions.
There is nothing wrong with fear of genuine threats, and there are plenty of those. You don't even need to pay close attention to notice them. Yet the Democrats this week keep singing the same song — we're getting better, everything is fine, you have nothing to fear but fear itself. And the media lapped it up and regurgitated it as if we who live out here in reality land don't know better.
So, will Hillary pull their collective heads out of the sand tonight or will they continue to ignore the American workers who are all-too-aware that there are huge problems in the country that need to be addressed and not ignored?
I ultimately will not vote for either Trump or Clinton, but I have to say that a presidential candidate who says he's with me is preferable to a presidential candidate who wants me to follow her. It says which one of the two is actually aware of the relationship a president has with the people. The people are sovereign. It's OUR country … not Hillary Clinton's.