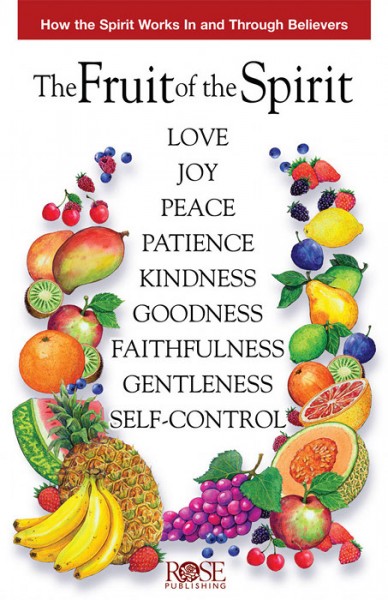 A lot of things in the Bible require a God-centered perspective to truly understand. The Trinity, for example, is a concept that develops through a Christian's experience with Jesus. A non-Christian may acquire a head knowledge about it, but they will never truly 'get' it until they've spent time with Jesus, in the Bible and in prayer.
Other concepts can be explained by Christians and, I believe, this is one.
If you've ever tried your hand at gardening, you should be familiar with the following concepts.
You reap what you sow.
The branches are defined by their root.
If you plant tomatoes seeds, you won't harvest peppers. If you are growing tomatoes under the conditions for cabbage, your  crop will die rather than produce.
Here in Alaska, apple trees do not grow naturally. The ground is too cold for too much of the year. But we have hybridized crab apple trees and graphed regular apples to that root stock so that we can grow small, edible apples here. The root must be adapted to our conditions for the rest of the tree to grow.
Christians are like God's hybridized seeds. He has transformed us (with our permission) to serve His will. He plants us where He needs us to be and we are there to serve His purpose. We draw our spiritual sustenance from Jesus, the root of our faith.
As the apple trees here can produce fruit because their roots are adapted to our conditions, Christians produce fruit because we are nourished by Jesus.
love, joy, peace, patience, kindness, goodness, faithfulness, gentleness, and self-control. (Galatians 5)
This is not ala carte Christianity. A faithful Christian will produce these fruits.
Except …
Remember what I said about growing tomatoes in conditions fit for cabbages?
Plants respond favorably to treatment that suits their needs and unfavorably to treatment that is harmful to them. Christians who choose to disobey God (and it is always a choice) won't produce the fruit of the Spirit in any appreciable quantity, because we've chosen to divorce ourselves from the root of our faith and land ourselves in conditions that favor the works of the flesh.