Today, I am interviewing the very prolific author Samuel Z. Jones.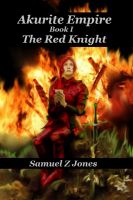 Sam, tell us a little bit about yourself. 
I'm English, originally from London, now living on the
Isle of Wight
. Writing is my living, I've been a working writer for seven or eight years now. Previously, I worked in law, and still occasionally practise as a freelance Paralegal.
I'm unmarried, but I have young son who lives with his mother on the mainland. No pets currently, but my whole family are animal lovers; my mother keeps horses.

How long have you been writing?

I've been writing seriously about ten years, in which time I've written fifteen novels. Number sixteen is currently in the works, having been delayed by my studying a degree in Creative Writing as a mature student.
Wow, that's highly productive! You have written several series, mostly fantasy, sword and sorcery type tales. Although they are not all the same tale, the series all take place in the same world, which sort of reminds me of Katherine Kurtz Deryni novels. Tell us a little bit about the process of building that world and finding different tacks for the story arcs to take.
It's a bit of both, actually; each "series" marks a distinct story-arc of novels, the first book of each series being a good jumping-on point for a new reader. With each new series, I look for a new sub-genre to apply: Romancing The Sword is Epic High-Fantasy, while Akurite Empire is more Mythic Fantasy; The Lord Protector is Fantasy Horror, the Sorcha series is Fantasy Erotica. The present series in the works leans on War for a sub-genre.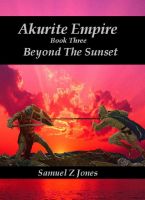 World-building is a big question. Where to begin? I write from character, so the world and indeed most of the books begin with a character on a journey. I'm told that the setting is deep and detailed; I achieve that effect by treating the setting and locations almost as characters in their own right. By revisiting locations in successive books, every story ties into and builds on the local history of each place the characters pass through.
A major aspect of world-building is asking the right questions. What's the economy of a given country? What are the relative trade commodities? What's on the black market? These questions provided much of the background detail, underpinning the characters' basic assumptions and motives against their cultural origins.
Humour was also an important consideration: Fantasy is frequently either played totally straight or else delves into outright spoof. The problem there is that humour is a real thing, real life is frequently funny. Given that Fantasy already asks enormous leaps in suspension of disbelief, asking the reader to accept a world where no one ever cracks a joke is an unnecessary burden. Characters who never laugh are just as unrealistic as characters who never cry.
Working from character, new stories develop from the characters in past books. It operates almost like a casting process; in every book there'll be supporting characters who shine and grow beyond their initial role, providing the basis for subsequent stories. Frequently, supporting characters will disclose stories beyond the scope of the current novel, sometimes enough to deserve a leading role in another book. Cases in point would be Taran Denebar, Ace McGillycuddy and Red Shakasha, cameos in Akurite Empire who later went on to star in The Lord Protector. From that series sprang Quin, Tethys, and a squad of RWR soldiers who make up the leads in the current novel, Gunpowder & Rouge.

On your bio, you say you know enough about the central elements of fantasy — camping, horseback riding and sword fighting — to write fantasy. Tell us about that.
Heheh… Okay boasting time. I've been riding horses since I could walk. I can make the rare claim of never having been thrown; I've been riding my whole life and never once lost my seat. I'm far from the best rider, but I've not met anyone else who can make that claim, and I've ridden horses with notches on their stalls counting the people they've hospitalized.
I learned to camp in the Territorial Army (the British military Reserves); the prime rule we learned there was that camping is an exercise in being comfortable. Tents are for wimps, and if I'm camping, you won't find me unless I want you to. Meanwhile, I'll be as comfy as if I was tucked up in bed. I've learned since that I was lucky in my teachers, because many ex-military folks view camping as an exercise in torture, and it's a rare person who'll agree to go camping with me once I've mocked their tent-carrying habits.
Sword-fighting… believe it or not, I have over twenty years of martial arts training. I hold a black belt in Goju-Ryu Karate and Kobujutsu, alongside dabbling in a dozen other styles, and I've worked professionally as a self defence and martial arts instructor. I'm proficient in a range of archaic weapons, including swords and nunchuks. Besides a lifelong love of the artistry of the sword, my specific interest is in flail weapons, a detail that comes up in my novels periodically.
People say "write what you know", but then argue that Fantasy is exempt. It's not. Classic questing Fantasy requires characters who can ride, camp and fight proficiently. All these things I can do, and I bring that to my stories.
Somewhere else, you also say you hate cities. What's up with that? (Disclaimer – I live in Fairbanks, Alaska, so we may be on the same page there).

I grew up in London, and like all Londoners I have a love-hate relationship with the city. As a writer, I find the presence of too many minds crammed in around me a painful distraction; I need space, mental and physical, to access the other worlds in my head.
I escaped to the countryside about five years ago, and I've not looked back. On bad days, I remind myself that I live in a beautiful place with miles of woodland and rough terrain to explore. That I've explored much of it already only means that I know all the best camping spots. There are caves around here with 200-year old graffiti carved in the rock. On my most recent trip, my friend and I went to a landslide area, scaled a cliff laden with our gear, almost drowned in quicksand, and ultimately spent the night in a smugglers' cave with a half-finished statue of the Madonna carved into a niche in the wall. People who don't know me well would consider me an introvert, but the truth is that parties and clubbing bore me, and most people lack the nerve and endurance for my idea of fun.

To find Sam and his Books —